India to grow 7.4% in 2018: IMF's Asia & Pacific Regional Economic Outlook report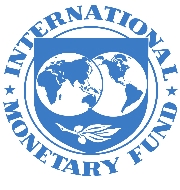 The International Monetary Fund (IMF) in its Asia and Pacific Regional Economic Outlook report has reaffirmed that India will be the fastest growing major economy in 2018, with growth rate of 7.4% and 7.8% in 2019.
Key Facts
India's medium-term growth prospects remain positive. India is recovering from effects of demonetisation and introduction of Goods and Services Tax (GST). The recovery is expected to be underpinned by rebound from transitory shocks as well as robust private consumption.
Medium-term consumer price index inflation is forecasted to remain within but closer to upper bound of Reserve Bank of India's (RBI) inflation-targeting band of 4% with a plus or minus 2% change. Given increased inflation pressure, monetary policy should maintain a tightening bias.  India's current account deficit in fiscal year 2017-18 is expected to widen somewhat but will remain modest, financed by robust foreign direct investment inflows
South Asian Region: After India, Bangladesh is projected to be fastest-growing economy in South Asia followed by Sri Lanka and Nepal. (Pakistan, which is grouped with Middle East, was not covered in this report). Overall, South Asia continues will be both fastest-growing region in the world and main engine of world's economy.
The region contributes more than 60% of global growth and three-quarters of this comes from India and China, which is expected to grow 6.6 % in 2018 and 6.4% in 2019. US Government's fiscal stimulus is expected to support Asia's exports and investment.
However, in the medium term downside risks dominate for region and these include tightening of global financial conditions, shift toward protectionist policies, and increase in geopolitical tensions. Because of these uncertainties countries in the region need to follow conservative policies aimed at building buffers and increasing resilience and push ahead with structural reforms.
Month: Current Affairs - May, 2018
Topics: Asia-Pacific • Business • China • Economy • IMF • India • Regional Economic Outlook
Latest E-Books