India accepts Consular Access to Kulbhushan Jadhav in Pakistani Jails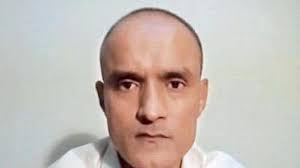 The Indian Government was offered and accepted the offer made by Pakistan which aims to provide consular access to imprisoned Indian national Kulbhushan Jadhav. While Pakistan claims that Kulbhushan Jadhav is an Indian Spy, India claims that he has no relation with the Indian Intelligence agencies. The Indian government maintains that Mr. Jadhav was running a legal business in Chabahar, Iran and was abducted by Pakistani Intelligence.
What has happened?
In a statement issued by the Ministry of External Affairs of India, the Indian Government had asked the Pakistani Government to provide the consular access to Kulbhushan Jadhav.
The Indian Government has further stated that the access provided should be without any restrictions or pre-conditions.
Following India's request, Pakistan has provided consular access to Kulbhushan Jadhav.
This recent move of Pakistan is in line with the judgment delivered by the International Court of Justice (ICJ) in Jadhav case.
The current Indian d'Affaires in the Indian High Commission, Islamabad will be able to now meet Kulbhushan Jadhav who is locked in a military prison. The office will be able to verify if Mr. Jadhav is being treated well and help him in his legal process inside Pakistan.
Topics: Foreign relations of India • India • Indian people • Jadhav • Kulbhushan • Kulbhushan Jadhav • Marathi people • Terrorism in Pakistan
Latest E-Books