Independent debt management office must be set up: NITI Aayog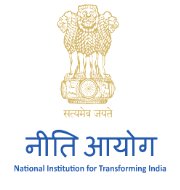 NITI Aayog has made strong case for setting up independent Debt Management Office for better servicing of loans that will lead to substantial reduction in India's interest payment.
At present, government debt, including market borrowing, is managed by Reserve Bank of India (RBI). Setting up independent Debt Management Office will help to resolve issues relating to conflict of interest as RBI decides on key interest rates as well as undertakes buying and selling of government bonds.
Significance
The setting up of Debt Management Office has been one of the top priority of government for bringing reforms in financial sector. It will divest RBI of its dual and often conflicting roles as banker and manager of Central Government's borrowing.
It will also facilitate in better planning and management of domestic and foreign market borrowings of Central Government. It will also help in strengthen bond market and help to promote investment. It will be in pursuance global practice of shifting public debt management from central bank to a debt management office.
Background
According to the Budget document, India's total debt is estimated at Rs 66.68 lakh crore at end of March 2018. It is likely to go up to Rs 72.51 lakh crore by March 2019. The interest payment on public debt is estimated to rise from Rs 5.3 lakh crore in 2017-18 to Rs 5.75 lakh in 2018-19. In his February 2015 Budget speech, Finance Minister Arun Jaitley had proposed to set up independent Public Debt Management Agency (PDMA) within the Finance Ministry.
Month: Current Affairs - February, 2018
Topics: Borrowings • Business • Debt Management Office • Economy • NITI Aayog • RBI
Latest E-Books