IMF retains India 2017 GDP growth forecast at 7.2%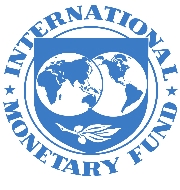 The International Monetary Fund (IMF) in its July World Economic Outlook (WEO) Update has retained India's projected GDP growth rate at 7.2% for 2017-18, slightly up from 7.1% in the previous year.
However, update projects that India's growth would accelerate to 7.7% in 2018-19. India's economic growth slowed down to 7.1% in 2016-17, sharply lower than 8% in 2015-16 due to the effect of demonetisation.
Key Highlights of WEO Updates
Global Scenario: The global economic growth rate will be 3.5% in 2017 and 3.6% in 2018. The economic activity in both advanced and emerging and developing economies is accelerating. Moreover, inflation in advanced economies remains subdued and generally below target and also declining in several emerging economies.
United States growth projections are lower than in April WEO update, primarily reflecting that its fiscal policy will be less expansionary going forward than previously anticipated. The growth also has been revised up for Japan and especially the Euro area, indicating solid momentum in activity in late 2016 and early 2017. Growth in the ASEAN-5 economies is projected to remain robust at around 5 % with increase in global trade and strengthening domestic demand.
Indian Economy: It will be fastest growing major economy in the world and in Asia. According to government estimate, Indian economy is expected to grow 7.5% in the current financial year as abundant monsoon as rains are expected to boost rural income and overall growth.
China's economy: It is projected to grow by 6.7% in 2017, up 0.1% points from the April 2017 forecast, and 6.4% in 2018, up by 0.2% points from earlier forecasts by the IMF. Despite China's rise in growth projections, India's economy will still be the fastest growing among large economies.
About World Economic Outlook (WEO)
The WEO is a survey conducted and published by the IMF. It is published biannually and partly updated two times a year. It portrays the world economy in the near and medium context, with growth projections for up to four years into the future. WEO forecasts include key macroeconomic indicators, such as GDP, inflation, fiscal balance and current account of more than 180 countries around the globe. It also deals with major economic policy issues.
Month: Current Affairs - July, 2017
Topics: Business • Economy • Growth Forecast • IMF • World Economic Outlook
Latest E-Books