IMD launches improved SILAM and ENFUSER models to monitor Air Quality in the country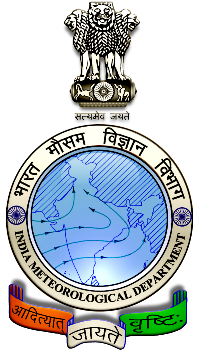 On October 14, 2020, the Indian Meteorological Department operationalised improved air quality forecast models. They were SILAM and ENFUSER.
There are more than 40 air quality monitoring systems in Delhi.
SILAM
SILAM is System for Integrated Modelling of Atmospheric Composition. The model has been improved by implementing Global emission inventories such as CAMS-GLOB and EDGAR for mineral fine anthropogenic particulate matter at 10 kilometre resolution.
It was developed by the Finnish Meteorological Institute. The model provides information such as equality atmospheric composition and Wildfire smoke. It is capable of solving the inverse dispersion problem. The model is capable of taking data from variety of sources such as sea salt, Pollen and blown dust.
ENFUSER
ENFUSER is ENvironmental information FUsion SERvice. It was operationalised to identify pollution hotspots in the national capital region. Both SILAM and ENFUSER were developed in technical collaboration with Finland.
The Speciality of the model is its high utilisation of measurement data such as air quality observations, high resolution satellite images, land use information. Triple system model or evaluated with satellite measurements and operations.
WRF-Chem
It is another air quality model that has been updated by the Indian Meteorological Department.
What is Air Quality Monitoring?
Air quality monitoring regulates 12 pollutants namely Sulphur dioxide Nitrogen dioxide nikal arsenic LED pen been Ammonia carbon monoxide ozone PM 10, PM 2.5 and BaP. However, across the cities only PM 10, Sulphur dioxide and Nitrogen dioxide or monitored regularly. Other pollutants are monitored only in selected City. India has National ambient air quality standards to be followed in urban areas.
Air Quality Monitoring in India
In India the air quality monitoring is conducted by central pollution control board and the National Environmental Engineering Research Institute in cities.
According to the central pollution control board more than 131 cities are exceeding the permissible limit of PM 10 and 18 cities are exceeding the permissible limit of Nitrogen dioxide.
Month: Current Affairs - October, 2020
Category: Environment Current Affairs
Topics: Air Quality • Air Quality Standards • India Meteorological Department (IMD) • Indian Meteorological Department • National air quality index • National Air Quality Monitoring Programme • national air quality standards
Latest E-Books