IISER researchers use human hair to produce cheaper cathodes for solar cells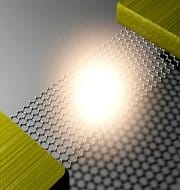 Researchers from Kolkata based Indian Institute of Science Education and Research (IISER) have produced cost-effective, metal-free cathodes using human hair for use in solar cells.
Significance: This is the first instance where a bio-waste-derived electrode (in this case human hair) has been used as cathode in a quantum dot sensitised solar cell device.
Key Facts
IISER researchers have developed graphitic porous carbon cathode by cleaning and drying human hair and treating with sulphuric acid to achieve precarbonisation.
It was then heated at different temperatures in the presence of inert gas for six hours to carbonise and bring better electrical conductivity for efficient charge transfer.
This efficient green cathode achieves highly catalytic graphitic porous carbon stage at optimum temperature of 850 degrees C.
Advantages
Producing graphitic porous carbon cathode using human hair is simple, quick and inexpensive. It has potential to bring down the cost of solar cells.
The bio-waste-derived cathode has higher efficiency to convert visible sunlight to electricity. It also enhances the power conversion efficiencies.
It generates high open-circuit voltage compared to conventional platinum and activated carbon cathodes.
It is metal-free cathode, while commonly used cathode is made of platinum metal and metal sulfides.
Month: Current Affairs - October, 2016
Topics: National • Science and Technolgy • Solar Energy
Latest E-Books