Human Rights Day: December 10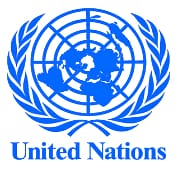 Context in Current Affairs :Every year Human Rights Day is celebrated on December 10. It is also called the International Human Rights Day. The day was chosen to honour the United Nations General Assembly adoption of Universal Declaration of Human Rights. The United Nations Prize in the field of Human Rights is awarded on the Human Rights Day. This year, the Human Rights Day was celebrated under the following theme
Theme: Recover Better-Stand Up for Human Rights
Universal Declaration of Human Rights
The Universal Declaration of Human Rights was adopted on December 10, 1948. The Allies of World War II formally known as the United Nations adopted four freedoms namely freedom of religion, freedom of speech, freedom from want and freedom from fear. They created the Charter of United Nations based on the faith in fundamental human rights. Therefore, the Universal Declaration of Human Rights is important and so is the Human Rights Day. This is because it forms one of the bases of the United Nations.
United Nations Human Rights Council
It is a United Nations body that protects and promotes human rights. It investigates allegations of breaches of human rights in the United Nations. The council has 47 seats. The term of each seat is three years. No member of the council can occupy a seat for more than two consecutive terms.
Why is Human Rights Day celebrated?
It is celebrated all over the world to achieve real rights for human beings. It aims to improve socio-cultural and physical well being of the people throughout the world. The day is celebrated for the following reasons
• To create awareness about human rights among people in the world
• The improve the efforts of the United Nations General Assembly
• To interact and discuss crucial issues of human rights.
• To motivate minorities, women, poor and disabled person to participate in the event.
Month: Current Affairs - December, 2020
Category: Important Days & Events Current Affairs
Topics: Human rights • Human Rights Day • United Nations
Latest E-Books