Health Ministry to roll out measles-rubella vaccine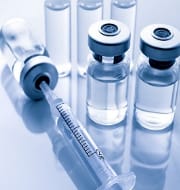 The Union Ministry of Health & Family Welfare will roll out measles-rubella (MR) vaccine in the Universal Immunisation Programme (UIP) in February 2017.
In addition, Pneumococcal conjugate (pneumococcal pneumonia) vaccine will also become a part of the UIP basket in three other states from March 2017.
Key Facts
The MR vaccine will be introduced in five states and Union territories viz. Goa, Karnataka, Lakshadweep, Puducherry and Tamil Nadu.
The UIP basket already has ten vaccines of which measles is one, once MR vaccine is introduced the present monovalent measles vacciine will be discontinued.
This vaccine will be introduced three years after the National Vaccine Advisory Committee (NVAC) recommended its introduction in the UIP.
The Pneumococcal conjugate (pneumococcal pneumonia) vaccine will be introduced in Himachal Pradesh and parts of Uttar Pradesh and Bihar.
Measles-rubella (MR): The disease commonly known as German Measles (or three-day measles) and is symptomatically similar to measles. It can have devastating consequences if a pregnant mother is infected with it and the foetus may be born with incurable congenital anomalies. Symptoms of the infection can include cataracts and deafness. It can also affect the heart and the brain. The congenital rubella infection is believed to affect approximately 25,000 children born in India every year.
Universal Immunization Programme: It is a free vaccination program launched by the Union Government in 1985 against vaccine preventable diseases. It is currently one of the key areas under National Rural Health Mission (NRHM) since 2005. The program consists of vaccination for 10 diseases- Tuberculosis, Diphtheria, Tetanus, Pertussis (whooping cough), Poliomyelitis, measles, Hepatitis B, Diarrhoea, Japanese Encephalitis and Pneumonia.
Month: Current Affairs - January, 2017
Topics: Diseases • Health Ministry • Measles Rubella vaccine • National • Public health • universal immunisation programme
Latest E-Books