HDFC becomes first Indian Company to issue masala bonds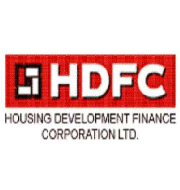 The Housing Development Finance Corporation (HDFC) has become the first Indian company to issue rupee-denominated bonds "masala bonds" on London Stock Exchange (LSE).
The bond will help HDFC, India's biggest mortgage lender (home finance company) to diversify its borrowing profile and access global investors.
With this issuance of masala bonds, HDFC is planning to raise 750 million dollars from the overseas market during the current financial year.
Background
Earlier in September 2015, the Reserve Bank of India (RBI) had allowed companies to raise rupee-denominated bonds in order to reduce the risk of borrowing in foreign currencies.
Since then Private and public sector companies have lined up plans to issue masala bonds. State-owned NTPC, Indian Railway Finance Corporation (IRFC) and India Infrastructure Finance Company (IFC) also have planned to raise funds through masala bonds.
What are masala bonds?
The Masala bond refers to a rupee-denominated bond through which Indian entities can raise money from foreign markets in rupee, and not in foreign currency.
Basically, bonds are instruments of debt that are typically used by corporates to raise money from investors.
By issuing bonds in rupees, an Indian entity is protected against the risk of currency fluctuation, typically associated with borrowing in foreign currency.
Masala bonds also help in internationalization of the rupee and in expansion of the Indian bond markets. These bonds are usually traded on the LSE and not in India.
Month: Current Affairs - July, 2016
Topics: Business • Econonomy • HDFC • National
Latest E-Books