Gujarati litterateur Raghuveer Chaudhary selected for 2015 Jnanpith Award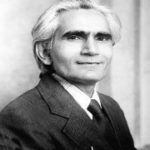 Eminent Gujarati litterateur Raghuveer Chaudhary has been selected for the 51st Jnanpith award.
Mr. Chaudhary is the fourth Gujarati litterateur to bag this prestigious award after Uma Shankar Joshi (1967), Pannalal Patel (1985) and Rajendra Shah (2001).
About Raghuveer Chaudhary
Born: 5 December 1938 in Bapupura near Gandhinagar, Gujarat.
He is novelist, poet, critic and a Gandhian and his talent has been influenced by works of Gowardhan Ram Tripathi , Kaka Kalelkar and Suresh Joshi.
His work: He has authored more than 80 books and some of his notable novels include Amrita, Venu Vatsala, Purvarang and Laagni Samjyaa Vinaa Chuuta Padvanu.
He also had worked as a columnist for numerous newspapers such as Sandesh, Janmabhumi, Nirikshaka and Divya Bhaskar. He was a teacher at the Gujarat University until his retirement in 1998.
Awards and Honours: He has received numerous accolades including Sahitya Acadmi Award for his novel Trilogy Uparvaas in 1977.
About Jnanpith Award
Jnanpith Award is one of the prestigious literary awards in country and its name has been taken from Sanskrit words Jnana and Pitha which means knowledge-seat.
It was instituted in 1961 and is presented annually by Bharatiya Jnanpith trust founded by the Sahu Shanti Prasad Jain family that owns the Times of India newspaper group.
It is bestowed upon any Indian citizen who writes in any 22 official languages of India mentioned in VIII Schedule of Constitution of India.
Prior to 1982, the award was only given for a single work by a writer. But after 1982, the award is given for lifetime contribution to Indian literature.
Award Carries: Includes cash prize of 11 lakh rupees, a citation plaque and a bronze replica of Saraswati.
Topics: Awards • Gujarati • Jnanpith Award • Raghuveer Chaudhary
Latest E-Books