GST Council fixes 4-rate structure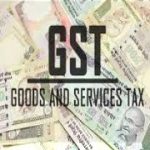 The GST Council has finalised 4 tier Goods and Services Tax (GST) rate structure with a multiple-slab rates, including the cess for the new indirect tax regime. Thus, GST will be levied at multiple rates ranging from 0% to 28%.
Decision in this regard was taken by the GST Council meeting chaired by Union Finance Minister Arun Jaitley in New Delhi.
What are the outcomes of GST Council meeting?
The four bands of tax rates have been fixed at 5%, 12%, 18% and 28%. Besides, another category of tax between 40% and 65% will be imposed on luxury goods like pan masala, tobacco products, aerated drinks and high-end cars.
Nearly half of the consumer inflation basket goods including food grains, will be zero-rated (i.e. 0% GST) to insulate people from inflationary pressures.
The lowest slab of 5% will be for items of common consumption. The bulk of the goods and services including fast-moving consumer goods will be included in two standard rates of 12% and 18%.
The highest slab of 28% will include white goods and all those items on which current rate of incidence varies from 30-31%.
Ultra luxuries, demerit and sin goods, will attract 28% GST along with a GST cess for a period of 5 years. The quantum of cess on each of these will depend on current incidence of tax.
The revenue raised from the cess will be used to finance the compensations to States for the losses. This cess will have a sunset clause of five years.
If the revenue raised from the cess is found to be in excess of the sums then GST Council will decide where to use the surpluses.
The GST will subsume the multitude of cesses currently in place, including the Swachh Bharat Cess, Krishi Kalyan Cess and the Education Cess.
Only the Clean Environment Cess will be retained and revenues from it will also fund the compensations.
The GST Council was not able to take a call on the GST rate on gold. It will be finalised after the fitting to the approved rates structure of all items is completed.
Month: Current Affairs - November, 2016
Topics: GST • GST Council • GST Structure • National • Taxation
Advertisement