Government releases draft on cross-border insolvency resolution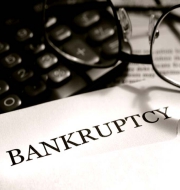 The Ministry of Corporate Affairs has released draft on cross-border insolvency in order to strengthen Insolvency and Bankruptcy Code (IBC). It will help banks access overseas assets of company undergoing resolution. Similarly, Indian authorities will also be required to cooperate with foreign creditors to domestic company.
Need
The existing IBC provides for two Sections –234 and 235 relating to cross border insolvency but these are not adequate to effectively deal with default cases of domestic corporate debtor having assets and operations outside India. In many of ongoing cases under IBC, several companies have assets and operations outside India, for which legal framework is required to deal assets overseas.
Existing provisions only allow Central government to enter into agreement with foreign country for enforcing provisions of Code. Second, the government can issue a letter of request to country outside India seeking information. The draft norms have now been issued to plug these loopholes and have any effective resolution mechanism in place for cross-border insolvency.
Key Facts
The draft on cross-border insolvency favours adoption of UNCITRAL (United Nations Commission on International Trade Laws) Model Law on Cross-Border Insolvency, 1997. Under it, central government after entering into agreement with other countries may bring overseas asset of domestic corporate debtor into consideration of insolvency resolution in India. Initially, cross border insolvency framework will apply only to corporate debtors, but later it will be extended to cases of personal insolvency resolution as well.
UNCITRAL Model Law on Cross-Border Insolvency, 1997
On global scale, this model law envisages balance between liquidation and reorganisation of global companies going in for resolution. It has emerged as most widely accepted legal framework to deal with cross-border insolvency issues while ensuring least intrusion into country's domestic insolvency law. Due to growing prevalence of multinational insolvencies, the model law has been adopted by 44 States till date, including Singapore, UK, and US.
Month: Current Affairs - June, 2018
Topics: Business • Cross-border insolvency • Economy • Insolvency and Bankruptcy Code • Ministry of Corporate Affairs • UNCITRAL • UNCITRAL Model Law on Cross-Border Insolvency
Latest E-Books