Government re-launches Kisan Vikas Patra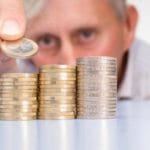 On 18th November 2014, Union Government re-launched Kisan Vikas Patra scheme (KVP) in New Delhi to encourage the habit of small savings among the citizens. The scheme will soon be made available through designated branches of nationalized banks across the country.
The previous KVP was discontinued in 2011. The scheme was very popular among the investors and the percentage share of gross collections secured in KVP after its launch in 1988 was in the range of 9-29 per cent against the total collections received under all National Savings Schemes in the country.
Key facts of the relaunced Kisan Vikas Patra scheme (KVP)
Investment: The KVP will be available to the investors in the denomination of 1000, 5000, 10000 and 50000 rupees with no upper ceiling on investment. The scheme will provide facility of unlimited investment by way of purchase of certificate from post office in various denominations.
Liquidity feature: Kisan Vikas Patra scheme has unique liquidity feature, where an investor can encash his certificates after the lock-in period of 2 years and 6 months and thereafter in any block of six months on pre-determined maturity value.
KVP certificates: The certificates can also be issued in single or joint names and can be transferred from one person to any other person. The investment made in the certificate will double in 100 months. The facility of transfer from one post office to another anywhere in India and of nomination will also be available under the scheme.
Maturity period: With a maturity period of 8 years 4 months, the collections under the scheme will be available with the Union Government for a fairly long period to be utilized in financing developmental plans of the Centre and State Governments.
Earlier Kisan Vikas Patra (KVP) Scheme
Earlier Kisan Vikas Patra (KVP)- a certificate savings scheme was launched by the Union Government on 1st April 1988. This scheme provided facility of unlimited investment by way of purchase of certificates from post offices in various denominations.
The maturity period of the earlier scheme when it was launched, was 5 years and six months and the money invested doubled on maturity.
The gross collections under the scheme in the year 2010-11 were 21631.16 crore rupees which was 9 per cent of the total gross collections during the year.
In the year of its closure, the scheme secured gross collections of 7575.95 crores rupees (April 2011 to November 2011).
Implications of new KVP
KVP would serve two purposes: Firstly, it would help poor gullible investors to channelise their savings towards trusted government scheme instead of some ponzi schemes. Secondly, it would help to meet the urgent need to raise savings in the country. These savings then would be used for nation building. Thus such saving instrument will not only earn interest but also help in development of the country.
Encourage people to save more: In the last 2-3 years, savings rate in country has declined from a record high of 36.8 per cent to below 30 per cent due to slowdown in the economy. So it will encourage people to save more.
Month: Current Affairs - November, 2014
Topics: Economy • Finance • Industry • Socio-Economic
Latest E-Books