Government levies 10% import duty on key smartphone components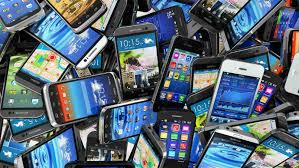 The Central Bureau of Excise and Customs (CBEC) under Finance Ministry has imposed a 10% duty on imports of key smartphone components such as populated printed circuit boards (PCBs), camera modules and connectors. At present there is zero import duty imposed on the three components.
Significance
This move will make imports of components expensive while giving stimulus to local manufacturing under Make in India program. Such input parts for making these components locally, will not attract any import duties. But it will lead to increase in prices of mobile phones for those companies that do not make or source these components locally. PCBs make up about 50% of cost of making smart phone. This decision will push local assembly or manufacturing of these components as companies who make here will get a price advantage over those who don't.
Background
This decision follows the government's announcement to impose 20% basic customs duty (BCD) on fully built mobile phones, which came into effect from February 1, 2018 as part of its phased manufacturing program (PMP). Since 2014, import duties have acted as catalyst to grow investment into mobile phone manufacturing in India, with number of factories increasing to 120 from handful. International contract manufacturing companies like Foxconn, Flex, Wistron and handset makers from China, India besides South Korea's Samsung have taken local production of mobile phones to 225 million in 2017, which his more than 80% of the phones sold in country.
Phased Manufacturing Programme (PMP)
Government had PMP in May 2017 for promoting the growth of domestic manufacturing of Cellular mobile handsets. This programme is under Ministry of Electronics and Information Technology (MieTY). Its overall aim is to impose duties (differential duty regime) and give tax reliefs and incentives on select products involved in domestic manufacturing of cellular handsets. It is called phased manufacturing programme because it will give fiscal benefits to domestic manufacturing of various components of cellular handsets in different fiscals.
Month: Current Affairs - April, 2018
Topics: Business • CBEC • Economy • Finance Ministry • import duty • Make in India program • Mobile Manufacturing • Phased Manufacturing Programme
Latest E-Books