Government constitutes committee to review institutionalisation of arbitration mechanism in India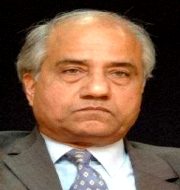 The Union Ministry of Law and Justice has constituted a High Level Committee (HLC) to review institutionalisation of arbitration mechanism in India.
The committee will be headed by Justice B N Srikrishna, the retired Judge of Supreme Court. It will look into various factors to accelerate arbitration mechanism and strengthen the arbitration ecosystem in the country.
It will also examine specific issues and prepare roadmap required to make "India a robust centre for international and domestic arbitration.
Terms of reference of HLC
Analyze and review effectiveness of present arbitration mechanism in the country.
Review facilities, funding, resources and manpower of existing Alternative Dispute Resolution (ADR) institutions.
Review working of the institutions funded by the Central Government for arbitration purposes.
Assess skill gaps in ADR and allied institutions for both national and international arbitration.
Evaluate efficacy and information outreach of existing legal framework for arbitration.
Identify amendments in laws that are needed to encourage International Commercial Arbitration (ICA).
Devise an action plan for implementation of the law to ensure speedier arbitrations.
Advise empanelment of national and international arbitrators for time bound arbitral proceedings.
Suggest road map for further strengthening of R&D impacting the domain.
Enlist requisite steps for augmenting skill sets and professional manpower buildup for the sector.
Recommend measures to make arbitration more widely available in curricula and study materials.
Present Status
The Arbitration and Conciliation (Amendment) Act, 2015 envisages quick enforcement of contracts, easy recovery of monetary claims, reduce pendency of cases in courts. It also seeks to hasten process of dispute resolution through arbitration, encourage foreign investment by projecting India as an investor friendly country having a sound legal framework and ease of doing business in India.
Month: Current Affairs - December, 2016
Topics: Arbitration Centre • Business • Committees • Economy • National
Latest E-Books