Government bans Sale of Cattle for Slaughter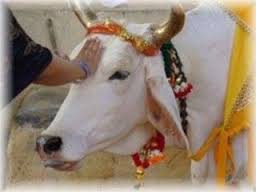 The Ministry of Environment and Forests have come up with new regulations that bans the sale of cattle for slaughter. The central regulation for cow protection has been notified at the backdrop of rising cases of violence against cow traders by Hindu vigilante groups. The rules have been notified under Prevention of Cruelty to Animals Act of 1960. Slaughter of cows are banned in most parts of the country except parts of the north-east India and Kerala. The new rules will be implemented in the next three months.
Salient Highlights
Across India, the cattle trade is permitted only among farm land owners. Cattle can be only sold to a person possessing documents that he is an agriculturist.
As per the new regulations, cattle bought cannot be resold within six months. 
Young and unfit animals cannot be traded.
Animal markets cannot be set up within 50 km of an international border and 25 km of a state border. Transporting cattle outside of the country will require special approval of the state government nominee.
All animal markets has to run with the approval of district animal market committee to be headed by a magistrate. The committee will also have two representatives from government-approved animal welfare groups.
The new regulations prescribes around 30 norms for animal welfare in markets like that of water, fans, bedding, ramps, non-slippery flooring, veterinary facility and separate enclosure for sick animals etc.
The owner of the animal has to bear the cost of its upkeep in a shelter. In case, the owner is unable to pay, the cost would be recovered as land arrears. The state government will specify the costs every year on April 1.
Criticisms
The new regulations says that cattle bought cannot be resold for six months. This provision will hurt the business of cattle traders.
The new rules have introduced a lot of paperwork for cattle traders who are predominantly illiterate and poor. For example, a trader has to submit five copies of proof of sale at the local revenue office, the local veterinary doctor in the district of the purchaser, animal market committee, apart from one each for seller and buyer.
It is feared that the new rules will introduce inspector raj as it mandates veterinary inspector to certify proper loading and unloading of animals. He can also mark any animal unfit for sale.
Month: Current Affairs - May, 2017
Topics: Ministry of Environment and Forests • National
Latest E-Books