Government announces PM's Shram Awards for 2016 to 50 workers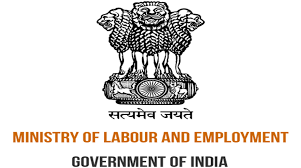 The Ministry of Labour & Employment has announced Prime Minister's Shram Awards for the year 2016 to be awarded to 50 workers including 3 women employed in Departmental Undertakings & Public Sector Undertakings (PSUs) of Central/ State Governments and Private Sector Units employing 500 or more workers. In 2016, 34 workers are from PSUs and 16 workers are from Private Sectors.
2016 Shram Awards
Shram Ratna Award: No nomination was found suitable for it.
Shram Bhushan: 12 workers from SAIL, BHEL and TATA Steel Ltd. were selected.
Shram Vir/Shram Veerangana Award: 18 workers from Naval Dockyard, Ordinance Factory, Rashtriya Ispat Nigam, TATA Steel, Hindalco Industries, Paradeep Phosphates Ltd., Brahmos Aerospace were selected.
Shram Shree/Shram Devi Award: 20 workers from Cement Corporation of India, Naval Ship Repair Yard, TATA Motors, Surat Lignite Power Plant, Larsen & Toubro Ltd. etc were selected.
Shram Awards
They were instituted in 1985 and are announced every year by Ministry of Labour and Employment. These awards are given to workers in PSUs, Departmental Undertakings of Central/State Governments and Private Sector units employing 500 or more workers.
Objective: It recognises workers for their distinguished performance, innovative ability, outstanding contribution in the field of productivity and exhibition of exceptional courage and presence of mind.  It also recognises outstanding contributions made by workmen as defined in Industrial Dispute Act, 1947 in organizations both in public and private sector
There are four types of Shram awards viz. Shram Ratna (monetary award of Rs. 2 lakhs and Sanad), Shram Bhushan (Rs. 1 lakh and Sanad), Shram Vir / Shram Veerangana (Rs. 60000 and Sanad), Shram Devi / Shram Shree (Rs. 40000 and Sanad).
Category: Awards, Persons & Places in News
Topics: Awards • Ministry of Labour and Employment • National • PSUs • Shram Awards 2016
Latest E-Books