Government announces Bank Recapitalisation Plan to infuse Rs. 2.11 lakh crore capital in PSBs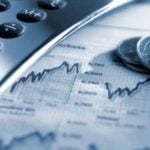 The Union Government has announced Bank Recapitalisation Plan to infuse Rs. 2.11 lakh crore ( $32.4 billion) capital over next two years into public sector banks (PSBs) and prioritised financing support for MSMEs in 50 clusters. The capital infusion will be accompanied by a series of banking sector reforms that will be revealed in the coming months.
Key Facts
Under this plan, PSBs will get Rs 1.35 lakh crore from Recapitalisation Bonds, Rs 18,000 crore from Budgetary and remaining Rs 58,000 crore will be raised through sale of share of banks. The nature of recapitalisation bonds will be decided in coming months and these bonds will be frontloaded over next four quarters with maximum timeframe of two years.
Recapitalisation
Simply put, recapitalisation of banks mean adding capital to PSBs. As owners of PSBs, government can provide capital to them. Recapitalisation injects money without incurring any liability and is different from loan because, loan has to be repaid.
Need for Recapitalisation
Indian PSBs are saddled with high, non-performing assets (NPAs) and facing prospect of having to take haircuts on loans stuck in insolvency proceedings. NPAs of banks had more than doubled to Rs. 7.33 lakh crore in June 2017 from Rs. 2.75 lakh crore in March 2015. Due to this, PSBs were unable to give fresh loans. Even under the Indradhanush roadmap introduced in 2015, Central Government had announced to infuse Rs 70,000 crore in PSBs over four years to meet their capital requirement in line with global risk Basel-III norms to keep these banks fully solvent.
Implications of Recapitalisation
It will increase lending capacity of PSBs which will in turn boost economy and improve private sector investment especially when International Monetary Fund (IMF) projected growth to 5.7% which is lowest in three-year and create jobs. The supply of money to PSBs will enable banks lend lower interest rates. Depending on nature of recapitalisation bonds, their issuance can also impact the government's fiscal deficit target i.e. government's total expenditures may exceed the revenue that it generates (apart from money from borrowings). The planned capital infusion still falls short of some estimates that Indian banks need $65 billion of additional capital by March 2019 to meet Basel III global banking rules.
Month: Current Affairs - October, 2017
Topics: Bank Recapitalisation Plan • Banking Sector • Business • Economy • National • PSBs • Recapitalisation Bonds
Latest E-Books