Government to come out with 2nd PSB recapitalisation plan Indradhanush 2.0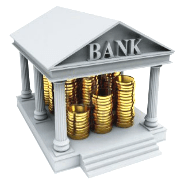 The Union Government is planning to come out with 'Indradhanush 2.0', a comprehensive plan for recapitalisation of public sector lenders.
Indradhanush 2.0 will be finalised by Reserve Bank of India (RBI) after completion of Asset Quality Review (AQR) which is likely to be completed by end of March 2017.
It aims to clean up the balance sheets of PSBs to ensure banks remain solvent and fully comply with global capital adequacy norms, Basel-III. Besides, revised programme of capitalisation will be also issued as part of it.
Background
The RBI had embarked on the AQR exercise from December 2015 and had set a deadline of March 2017 to complete the exercise.
As part of it, RBI had asked banks to recognise some top defaulting accounts as non-performing assets (NPAs) and make adequate provisions for them.
Under 'Indradhanush' roadmap announced in 2015, the Union Government had announced an infusion of Rs. 70,000 crore in state-run banks over four years.
Banks also were allowed to raise a further Rs. 1.1 lakh crore from the markets to meet their capital requirement in line with global risk norms, Basel-III.
In line with the plan, PSBs were given Rs. 25,000 crore in 2015-16, and a similar amount was earmarked for the current fiscal 2016-17. Besides, Rs. 10,000 crore each will be infused in 2017-18 and 2018-19. 
About Basel III (Third Basel Accord)
Basel III is a global, voluntary regulatory framework on bank capital adequacy, market liquidity risk and stress testing. It was agreed by Basel Committee on Banking Supervision (BCBS) members in 2010–11.
It focuses primarily on the risk of a run on the bank, requiring differing levels of reserves for different forms of bank deposits and other borrowings.
It does not, supersedes the guidelines known as Basel I and Basel II for the most part, rather works alongside them. In March 2014, RBI had extended Basel III deadline up to March 31, 2019, instead of as on March 31, 2018.
Note: Basel series of norms are broad supervisory standards formulated by BCBS to ensure that financial institutions have enough capital on account to meet obligations and absorb unexpected losses.
Month: Current Affairs - February, 2017
Topics: Banking • Basel III • Business • Economy • Indradhanush 2 • National • PSB recapitalisation plan
Latest E-Books