GoI to confer first "Antarrashtriya Yoga Diwas Media Samman"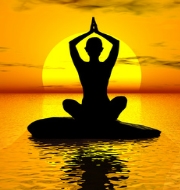 On January 7, 2020, the Ministry of Information and Broadcasting will confer "Antarrashtriya Yoga Diwas Media Samman" to 30 media houses. The award is being presented for the first time. The aim of the award is to acknowledge positive role of media in disseminating outreach of Yoga.
Highlights
The awards are to be provided in the categories of Best Media Coverage of Yoga in Television (8 awards), Best Media Coverage of yoga in Radio (11 awards), Best Media Coverage of Yoga in Newspapers (11 awards).
The awards were announced for the first time in June 2019. GoI has been pushing Yoga practices since 2014. In September 2014, during his United Nations General Assembly address proposed the idea of celebrating International Yoga Day every year. A resolution was passed by the UN following this and now International Day of Yoga is being celebrated every year on 21 June.
Why June 21?
June 21 is the day of Summer Solstice. During summer solstice, north pole gets tilted towards the sun. In other words, sun begins to move from north to south. According to Yoga, this time is the best time for meditation. This is mainly because, the exposure of sun rays on the earth is the longest and hence positive energy is at the highest according to Yoga. June 21 is also the longest day of the year.
Category: Art & Culture Current Affairs
Topics: Antarashtriya Yoga Diwas Media Samman • International Yoga Day • Newspapers • PM Modi • Yoga • Yoga Awards
Latest E-Books