GoI appoints Monetary Policy Committee Members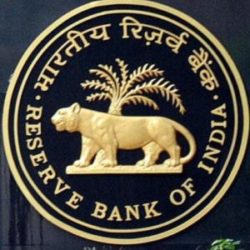 On October 5, 2020, the Government of India appointed economists Jayant R Varma, Shashank Bhide and Ashima Goyal as members of Monetary Policy Committee (MPC). Their appointments were cleared by the Appointment Committee of the Cabinet chaired by PM Modi.
The current MPC was set up by the GoI in 2016 following the finalisation of Monetary Policy Framework Agreement. The framework introduced inflation targeting.
Monetary Policy Committee
The MPC frames monetary policies for the country using monetary tools such as bank rate, repo rate, reverse repo rate, cash reserve ratio. These tools are called monetary policy instruments. There are two types of Monetary Policy instruments. They are
Qualitative Instrument: Moral Suasion, Change in margin money and direct action
Quantitative Instrument: Cash Reserve Ratio, Repo Rate, Bank Rate, Statutory Liquidity Ratio, Liquidity Adjustment Facility and Marginal Standing Facility
The Committee was constituted by the GoI under Section 54ZB of RBI act.
Composition
The committee consists of six members. Of these three are nominated by GoI as done recently. A Government official cannot be appointed to the committee.
The other three member of the committee are appointed within RBI.
The Governor is the ex-officio chairperson of the committee.
The Deputy Governor is the Executive Governor of the bank.
Selection
The members appointed by the GoI are selected through a search-cum-selection committee. This committee constitutes of RBI Governor, three experts in the field of economics (or finance or banking) and economic affairs secretary.
Term of the members
The members are appointed for a period of four years. The members are not eligible of reappointment.
How are decisions made?
The decisions are taken through voting.
What are the functions of the Committee?
According to the recommendations made by Chakravarty Committee, the following are the main functions of RBI
The crucial roles of the committee connected to monetary policy of India are economic growth, price stability, social justice, equity and encouraging growth of new financial enterprises.
RBI will try to keep the inflation rates in control while the Government tries to accelerate the GDP growth rate
The policy interest rate is determined by the committee.
Month: Current Affairs - October, 2020
Category: Economy & Banking Current Affairs
Topics: Interest rate • Monetary Policy Committee • RBI Act 1934 • Repo Rate • Reserve Bank of India • Reverse Repo Rate
Latest E-Books