Germany: Olaf Scholz takes over from Merkel as Chancellor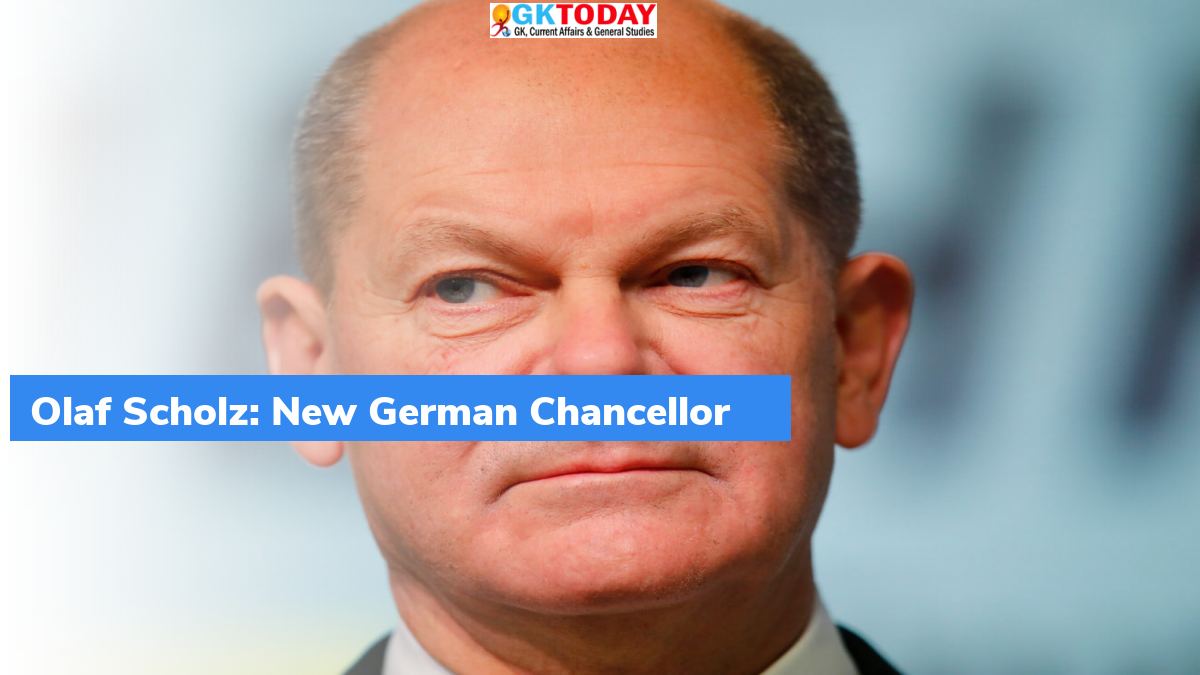 Parliament of Germany has elected Olaf Scholz as the ninth post-World War II chancellor, on December 8, 2021.
Key Points
This has opened a new era for Germany after 16-year tenure of Angela Merkel.
Government of Olaf Scholz took office with high hopes of modernising Germany and combating climate change. however, it faces the immediate challenge of handling Covid-19 pandemic.
Votes secured by Olaf Scholz
Scholz was voted by Lawmakers by 395-303 for the office of chancellor, with six abstentions.
Olaf's three-party coalition has won 416 seats in the 736-seat lower house of parliament.
The chancellor of Germany
The Chancellor of Germany is officially called as the federal chancellor of Federal Republic of Germany. He is the head of federal government of Germany. He also acts as the commander in chief of German Armed Forces during wartime. He is the chief executive of Federal Cabinet and heads its executive branch.
How is the Chancellor elected?
The chancellor is elected by Bundestag, following the proposal of federal president and without debate in accordance with the Article 63 of German Constitution.
Background of office of Chancellor
History of office of Chancellor dates back to the Holy Roman Empire, when the office of German archchancellor was held by archbishops of Mainz. The title was used in several states of German-speaking Europe. The modern office of chancellor was set up in 1867. With the enlargement of the federal state to German Empire, the title was renamed to Reichskanzler in 1871. In 1949, the title of Bundeskanzler was revived.
Olaf Scholz
Olaf Scholz is a German politician, who is serving as Chancellor of Germany since December 8, 2021. He is the member of Social Democratic Party (SPD). He earlier served as the vice chancellor to Angela Merkel, as well as the finance minister from 2018 to 2021. He also held the office of First Mayor of Hamburg in between 2011 to 2018.
Month: Current Affairs - December, 2021
Category: International Current Affairs
Topics: Angela Merkel • German Chancellor • Olaf Scholz • The chancellor of Germany
Latest E-Books