Gaganyaan Mission: ISRO unveils plans for India's manned space flight mission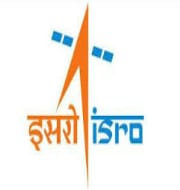 Indian Space Research Organization (ISRO) unveiled details of its first indigenous human space mission dubbed as Gaganyaan to be launched in 2022. The mission was announced by Prime Minister Narendra Modi during his 72nd Independence Day speech. Under it, three Indian astronauts (Gaganyatris) will be taken to space on board Gaganyaan spacecraft by 2022.
This will be the first human space mission to be indigenously developed by ISRO. If successful, India will become fourth nation in the world to send astronaut into space after US, Russia and China. Former Indian Air Force (IAF) Rakesh Sharma was first Indian to travel to space. He was part of the Soviet Union's Soyuz T-11 expedition, launched on April 2, 1984, of the Intercosmos programme.
Objectives of Gaganyaan Mission: Enhance of science and technology levels in the country, serve as national project involving several institutes, academia and industry, improve of industrial growth, inspire youth, develop technology for social benefits and improve international collaboration.
Key Features of Mission
The entire cost of Gaganyaan mission will be less than Rs 10,000 crore. It will be totally indigenous, very cost-effective mission by Indian standards which is not viable from international standards. Prior to actual launch of this manned mission by 2022, ISRO will launch  two unmanned Gaganyaan missions (first in 30 months' time and then 36 months).
Launch Phase: GSLV Mk-III launch vehicle will be used to launch Gaganyaan as it has necessary payload capability for this mission. The spacecraft will comprise of crew module and service module that constitute orbital. It weighs approximately 7 tonnes and will be placed in low earth orbit (LEO) of 300-400 km. Crew module's size will be 3.7 meters and of service module will be 7 meters.
Orbital Phase: The mission will send three-member crew to space for period of five to seven days. The launch vehicle will take off from spaceport of Sriharikota, Andhra Pradesh and it will reach desired orbit in 16 minutes. The crew will be selected by Indian Air Force (IAF) and ISRO jointly after which they will undergo training for two-three years. It will conduct microgravity experiment during the mission.
Re-entry phase: The velocity of whole module will be reduced and will be turned in opposite direction so that it can start to come down. When it will reach distance of 120 km from Earth's surface, service module will be removed and separated out. The module carrying crew alone will come back to earth, this will take about 36 minutes to reach Earth. ISRO is planning to land crew module in Arabian Sea, closer to Gujarat coast or in Bay of Bengal or even on land from where the crew will be recovered
Execution time: The mission may be executed six months before India completes its 75th Independence Day in 2022. It is expected to be completed before 2022.
Support technology developed by ISRO for Gaganyaan Mission
So far, ISRO has developed some critical technologies required manned space mission like re-entry mission capability, crew escape system, crew module configuration, thermal protection system, deceleration and floatation system and sub-systems of life support system. Some of these technologies have been demonstrated successfully through Space Capsule Recovery Experiment (SRE-2007), Crew module Atmospheric Reentry Experiment (CARE-2014) and Pad Abort Test (2018). These technologies will enable ISRO in accomplishing programme objectives in short span of 4 years.
Month: Current Affairs - August, 2018
Topics: Gaganyaan Mission • ISRO • National • Science and Technology • Space Missions
Latest E-Books