Three Forest Research Institutes develop High-Yielding Varieties of Plant Species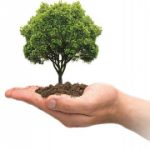 Three institutes of Indian Council of Forestry Research and Education (ICFRE), Dehradun have developed 20 high-yielding varieties of plant species.
These three institutes are Forest Research Institute (FRI), Dehradun Tropical Forest Research Institute (TFRI), Jabalpur and Institute of Forest Genetics and Tree Breeding (IFGTB), Coimbatore.
ICFRE's Variety Releasing Committee (VRC) has granted approval for the release of these varieties of plant species. These developed varieties had gone through stringent long field trials and testing before release.
Key Facts
FRI, Dehradun: It has developed 10 improved varieties of Melia dubia (popularly known as Dreake or Malabar Neem) and 3 clones of Eucalyptus tereticornis, the timber of which is in high demand in the industry.
The HYV cultivars of Melia have high productivity per unit area, with an average of 34.57 cubic metre per hectare per annum (cm/h/a). It is a desirable characteristic for plywood industry.
The HYV varieties of Eucalyptus have average recorded productivity as 19.44 (cm/h/a), against the present productivity 5-7 (cm/h/a). They are also resistant to wall gasp and pink disease.
IFGTB, Coimbatore: It has developed five inter-specific hybrids of Casuarina equisetifolia X Casuarina junghuhniana for timber use.
TFRI, Jabalpur: It has developed two varieties of medicinal plant Rauvolfia serpentina.
About Indian Council of Forestry Research and Education (ICFRE)
Dehradun based ICFRE was established as an autonomous organisation under Union Ministry of Environment, Forest and Climate Change (MoEFCC).
It carries out the holistic research on forestry species, transfer technologies developed to the states and other user agencies and imparts forestry education.
There are 9 research institutes and 4 advanced centres under ICFRE to cater to the research needs of different bio-geographical regions.
They actively engaged in improvement of plantation tree species to improve, quality, yield and productivity to meet the demand for domestic consumption by industries.
Month: Current Affairs - March, 2017
Topics: Environment • Forest • Forestry • ICFRE • Science and Technology
Latest E-Books