Finance Ministry asks Ministries to decide on FDI proposals within 60 Days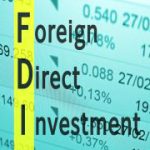 The finance Ministry has asked all those ministries tasked with clearing foreign direct investment proposals in the 12 sectors that require government's nod to take a decision on such proposals within 60 days. Last month, the Cabinet abolished the Foreign Investment and Promotion Board (FIPB), which was the authority for clearing foreign direct investment (FDI) proposals for a period of 25 years.
A timeline of 4 weeks has been fixed for the transfer of all pending applications with the FIPB to the respective administrative ministries.
Salient Highlights
Department of Industrial Policy and Promotion (DIPP) would come up with standard operating procedures to process FDI proposals in consultation with the administrative ministries. This will be helpful in ensuring consistency of treatment and uniformity of approach.
A panel led by the secretaries of the department of economic affairs (DEA) and the department of industrial policy and promotion (DIPP) will be conducting a quarterly review on the pending proposals.
Ordinary FDI applications pertaining to non-resident Indian (NRI)/export-oriented unit (EOU), food processing, single-brand retail trading and multi-brand retail trading proposals need to be decided in 60 days.
FDI proposals by NRIs/EoUs requiring approval of the government will be dealt by the DIPP. DIPP will be the administrative ministry for this purpose. In addition, the DIPP will handle the applications related to imports of capital goods or machinery.
Applications involving investments from "countries of concern" which require security clearance under to the Foreign Exchange Management Act (FEMA) will be cleared by the Home Ministry. In addition, applications pertaining to private security agencies would be decided by the home ministry.
The Department of Economic Affairs (DEA) will be the authority to clear the proposals of financial services not under a regulator, or where there is more than one regulator or there is a doubt about the regulator.
If the FDI proposals lacks clarity on the administrative department, then the DIPP will help in identifying the ministry.
FDI proposal with respect to banks will be approved by the Department of Financial Services.  
Foreign investment proposals above Rs 5,000 crore will be cleared by the Cabinet Committee on Economic Affairs (CCEA).
FDI Approving Authorities after FIPB Abolition
Mining: Ministry of Mines
Defence: Department of production, Ministry of Defence
Small arms: Ministry of Home Affairs.
Broadcasting & Print Media: Ministry of Information and broadcasting
Print Media: Ministry of Information and broadcasting
Civil Aviation: Ministry of Civil aviation
Satellites: Department of Space
Telecom: Department of Telecommunications (DoT), Ministry of Communications.
Trading (Single brand and food products retail trading): Department of Industrial Policy and Promotion (DIPP), Ministry of Commerce and Industry
Financial Services not regulated by a regulator or where there is more than one regulator or in respect of which there is a doubt about the regulator: Department of Economic Affairs, Ministry of Finance.
Banking (Private & Public): Department of Financial services, Ministry of Finance.
Pharmaceuticals: Department of Pharmaceuticals, Ministry of Chemicals and Fertilisers
Month: Current Affairs - June, 2017
Topics: Business • DIPP • Economy • Foreign Direct Investment (FDI) • Ministry of Finance
Latest E-Books