Finance Commission suggests GST Council for Three Slabs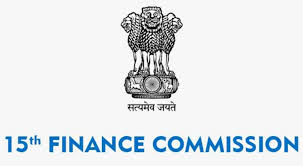 The fifteenth Finance Commission headed by Retired IAS officer Nand Kishore Singh is about to commence its tenure of 5 years from 1st April 2020- 31st  March 2025. The commission constituted on 27th November 2017 will recommend fiscal matters and tax devolution formula to the Central Government over its tenure. On Sunday, 23rd December 2019 the officials informed that the commission has recommended the Goods and Services Tax (GST) council to simplify tax rates from current four rates slabs to three rates slabs. At present, 5%, 12%, 18%, and 28% are the four tax rate slabs in the country under the GST. The commission has suggested a standard 17% rate on items of common consumption and a higher rate on sin goods and luxury items.
Earlier on the 7th of this month, at the Hindustan Times Leadership Summit, the Finance Minister of India, Nirmala Sitharaman also expressed a similar view intending for three slabs named- standard, merit, and sin.
The 38th meeting of the GST council took place on last Wednesday, 18th December 2019,  in which revenue collection under the tax regime was the key area of concern as collections where hit due to economic slowdown earlier in three consecutive months from August to October in 2019, however, the collections did pick by in the month of November.
Topics: Central government • Fifteenth Finance Commission • Finance Commission of India • Finance Minister of India • Goods and services tax • GST • Nirmala Sitharaman
Latest E-Books