Final Report on National Infrastructure Pipeline submitted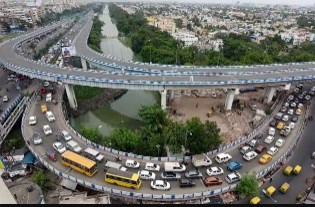 The final report of the National Infrastructure Pipeline was submitted by the task force to the Union Finance Minister recently.
NIP
National Infrastructure Pipeline or NIP was introduced in late 2019 in accordance with the goal of becoming a 5 trillion USD economy by 2025. It is to help ensure adequate preparation and investment for developing the infrastructure for reaching this goal. The task force headed by the Economic Affairs Secretary had already submitted an interim report in December. Now the final report has been submitted amidst the pandemic and the accompanying economic standstill.
Recommended Committees
The task force had recommended the setting up of several committees:
Committee to monitor progress and eliminate delays
Steering commissions at each infrastructure ministry level for implementation follow-up
Steering committee in the Department of Economic Affairs to raise financial resources for the NIP
On Finances
The task force recommended diversifying the financial sources for NIP. Use of innovative mechanisms like increased participation of infrastructure debt funds (IDF), loan securitisation for addressing issues like liquidity crunch in NBFCs and stressed assets faced by banks. It recommended regulatory changes to enable the participation of FPIs in IDF and securitisation market.
Category: Economy & Banking Current Affairs • Reports & Indexes Current Affairs
Topics: Committees • National Infrastructure Pipeline • Reports
Latest E-Books