Fact Box: Initiatives of Niti Ayog in 2018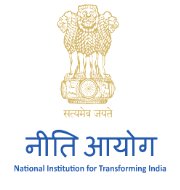 The think tank through slew of initiatives is aiding the government in building an inclusive and sustainable India. The major initiatives of Niti Aayog in 2018 are detailed below.
Initiatives of Niti Aayog
Competitive federalism
To boost the competitive federalism Niti Aayog has taken following steps:
NITI Aayog has finalized indices to measure incremental annual outcomes in critical social sectors like health, education, water and Sustainable Development Goals (SDG).
Niti Aayog has developed the District Hospital Index to measure and monitor the performance of hospitals with a focus on outputs and outcomes.
Niti Aayog has developed the 'Healthy States, Progressive India' Report also known as the 'Health Index'.
Niti Aayog has announced the Composite Water Management Index to assess and improve the performance of States/ Union Territories in efficient management of water resources.
Niti Aayog is in the process of formulating 'School Education Quality Index (SEQI)', 'SDG India Index' and the 'Digital Transformation Index' (DTI) to measure states' progress in respective sectors.
Sustainable Action for Transforming Human Capital (SATH)
Niti Aayog aimed at initiating transformation in two key social sectors of education and health has initiated SATH. Under SATH, Niti Aayog aims to bring transformative change by hand-holding States towards improving their social sector indicators and providing technical support over three years.
Uttar Pradesh, Assam and Karnataka were selected to improve their healthcare delivery and in education, Madhya Pradesh, Odisha, and Jharkhand were selected by Niti Aayog through a unique challenge method.
Ek Bharat Shrestha Bharat 
The Initiative of Ek Bharat Shrestha Bharat aims to make our country united, strong and promote excellence in all walks of life by means of long-term inter-state engagements through cultural exchanges and education. Niti Aayog is actively collaborating with various ministries in the implementation.
Development Support Services to States (DSSS) for Development of Infrastructure
Niti Aayog has launched DSSS to de-risk projects and address key structural issues in project development and build institutional and organizational capacities. The initiative aims at establishing a Centre-State partnership model and reignite and establish Private Public Partnership across infrastructure sectors.
Public-Private Partnership in Health
To aid States in achieving the health goals in the area of prevention, diagnosis and treatment of select Non-Communicable processes, viz. Cardiac Sciences, Oncology and Pulmonary Sciences, Niti Aayog has developed a guiding framework for States, for implementation at the district hospital level, focusing on tier II/ tier III cities and by engaging services of private/voluntary sector providers. Niti Aayog has also developed a model concessionaire agreement along with the guidelines for promoting PPP in Healthcare.
Cooperative federalism
Niti Aayog is working tirelessly in resolving pending issues with the Central Ministries from all States and UTs. Niti Aayog is also providing a platform to share best practices among states and for collaboration to achieve common good.
State Human Development Report
Niti Aayog assisted states of Maharashtra, Assam, Tamil Nadu, Gujarat, Karnataka, Nagaland, Bundelkhand region and Delhi in the preparation of State Human Development Reports.
Transforming of 115 identified Aspirational Districts
Niti Aayog is the driving force behind the Aspirational District Programme (ADP) which aims at rapidly transforming 115 identified districts that have shown relatively lesser progress in key social areas and have emerged as pockets of under-development, thereby posing a challenge to ensure balanced regional development.
Related Posts
Month: Current Affairs - December, 2018
Topics: Aspirational District Programme • Ek Bharat Shrestha Bharat • Health Index • Human development • NITI Aayog • Odisha • Sustainable Development Goals
Latest E-Books