Eminent Sanskrit scholar Prabhu Nath Dwivedi named for Sahitya Akademi Award 2014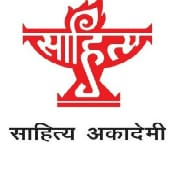 Eminent Sanskrit scholar Prabhu Nath Dwivedi has been conferred with prestigious Sahitya Akademi Award 2014 for Sanskrit language.
He was chosen for his work Kanakalochanaha- a collection of 16 short-stories based upon various social issues eroding the system.
His book was selected by a three-member jury of the Sahitya Akademi.
Mr Diwedi is Sanskrit teacher and has been teaching in various universities for more than three decades.
Backround
Earlier in December 2014, Sahitya Akademi had announced names of 22 poets and authors for prestigious Sahitya Akademi Award 2014. But they had not announced the winners of Manipuri and Sanskrit language.
About Sahitya Akademi Award
Sahitya Akademi Award (साहित्य अकादमी पुरस्कार) is conferred on writers of outstanding works in one of the twenty-four major Indian languages.
24 major Indian languages are– Assamese, Bengali, Bodo, Dogri, English, Gujarati, Hindi, Kannada, Kashmiri, Konkani, Maithili, Malayalam, Manipuri, Marathi, Nepali, Oriya, Punjabi, Rajasthan, Sanskrit, Santhali, Sindhi, Tamil, Telugu, and Urdu.
The award consists of a casket containing an engraved copper-plaque, a shawl and a cheque of 1 Lakh rupees.
Category: Awards, Persons & Places in News
Topics: Current Affairs 2016 • Kanakalochanaha • Prabhu Nath Dwivedi • Sahitya Akademi Award 2014 • Sanskrit language
Latest E-Books