Egyptian court overturns former President Mohamed Morsi's death sentence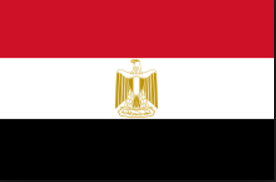 An Egyptian Appeals Court has struck down the death sentence handed down to the former President Mohamed Morsi in one of four trails since his 2013 overthrow. The court has ordered Morsi to be retried for charges committed during 2011 uprising which toppled the Hosni Mubarak regime. Morsi became the first freely elected civilian President of Egypt after the military rule under Hosni Mubarak came to end in 2011. His government was toppled by the then army chief and now President Abdel Fattah al-Sisi. After he was overthrown, the military-led government had suppressed the Muslim Brotherhood movement and thousands of its supporters were arrested including Mohammed Morsi. The Muslim Brotherhood movement was at its peak during Mohammed Morsi's stint as President.
Last month, the same appeals court has upheld a 20-year jail term awarded for Morsi in a separate trial for charges of espionage and involvement in ordering the arrest and torture of protesters during his time in power. In addition, he has also been sentenced to life in other two separate trials.
Topics: Abdel Fattah el-Sisi • Egypt • Egyptian coup d'état • Egyptian Crisis • Egyptian revolution • Government of Egypt • Hosni Mubarak • Mohamed Morsi • Muslim Brotherhood • Politics by country • Politics of Egypt • Protests in Egypt
Latest E-Books