Dutta's Mahendragiri gecko: New species of gecko discovered in Andhra Pradesh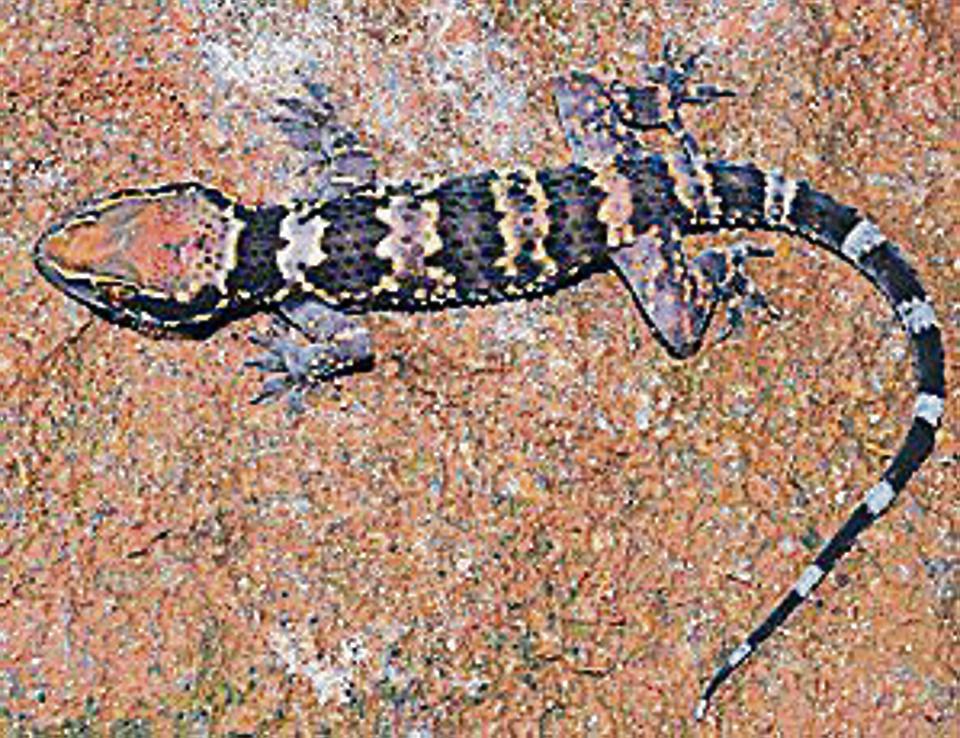 Scientists have discovered new species of gecko in the Eastern Ghats in northern Andhra Pradesh. It was identified from few areas in northern Mahendragiri range and scattered coastal hills in northern Andhra Pradesh.
The new species has been named Hemidactylus sushilduttai or Dutta's Mahendragiri gecko, after eminent herpetologist Sushil Kumar Dutta from Odisha.
Key Facts
Dutta's Mahendragiri gecko is second gecko endemic to this hilly range and third vertebrate as other endemics in region are — Gegeneophis orientalis — caecilian amphibian and Jeypore Indian gecko (Cyrtodactylus jeyporensis. It grows up to 225mm in length with its tail half its size. It is nocturnal and lives on rocks, large trees and coffee plantations at altitudes between 250-1,100 metres above sea level.
The reptile was earlier identified as different species and was misidentified as spotted rock gecko (Hemidactylus maculatus), a large-bodied lizard endemic to northern Western Ghats in Maharashtra. However, after studying its DNA, it was found that morphological characters of new species has many unique, diagnostic characters and these two species have geographically separated populations that deeply divergent from each other.
Significance
Dutta's Mahendragiri gecko is the 32nd species of house geckos (Hemidactylus) from India and among the largest in its genus. The genus has around 90 species across the world. This discovery highlights the importance of conserving this mountainous forest region of Easter Ghats as a biodiversity hotspot as most of conservation efforts are concentrated on the Western Ghats.
Month: Current Affairs - November, 2017
Topics: Andhra Pradesh • Dutta's Mahendragiri gecko • Eastern Ghats • Mahendragiri Hills • Odisha • Science and Technology
Latest E-Books