Draft National Student and Faculty Start-up Policy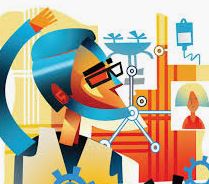 The Ministry of Human Resource and Development has released the first draft of the 'National Student and Faculty Start-up' policy.
Features of the Policy
The policy aims to encourage entrepreneurship among students through facilities provided by higher education institutions in the country.
The policy requires higher education institutions to set up provisions for fledgeling businesses like attendance waivers and academic credit to work on business models.
The institution will be given intellectual property rights of the business and also a certain percentage of the equity of the business in return.
A minimum of one per cent of the institution's budget must be allocated to nurturing businesses on-campus. This allocation can increase, depending on the discretion of the institution.
The higher education institutions are required to set up facilities for the "incubation" stage of the business, through which the student entrepreneur can approach the institution for all support necessary.
The higher education institutions are required to hire staff with experience in starting businesses to aid the students.
Building Entrepreneurship Opportunities
As India aspires to become a 5 trillion dollar economy by 2024, it needs to evolve systems and mechanisms to convert the present demographic dividend into high quality technical human resource capable of doing cutting edge research and innovation and deep-tech entrepreneurship.
The policy document envisions building an educational system that is oriented towards startups and entrepreneurship opportunities for student and faculties.
Topics: Business • Economy • Entrepreneurship • Small business • The Entrepreneurship Cell, IIT Bombay
Latest E-Books