Dr Rajendra Prasad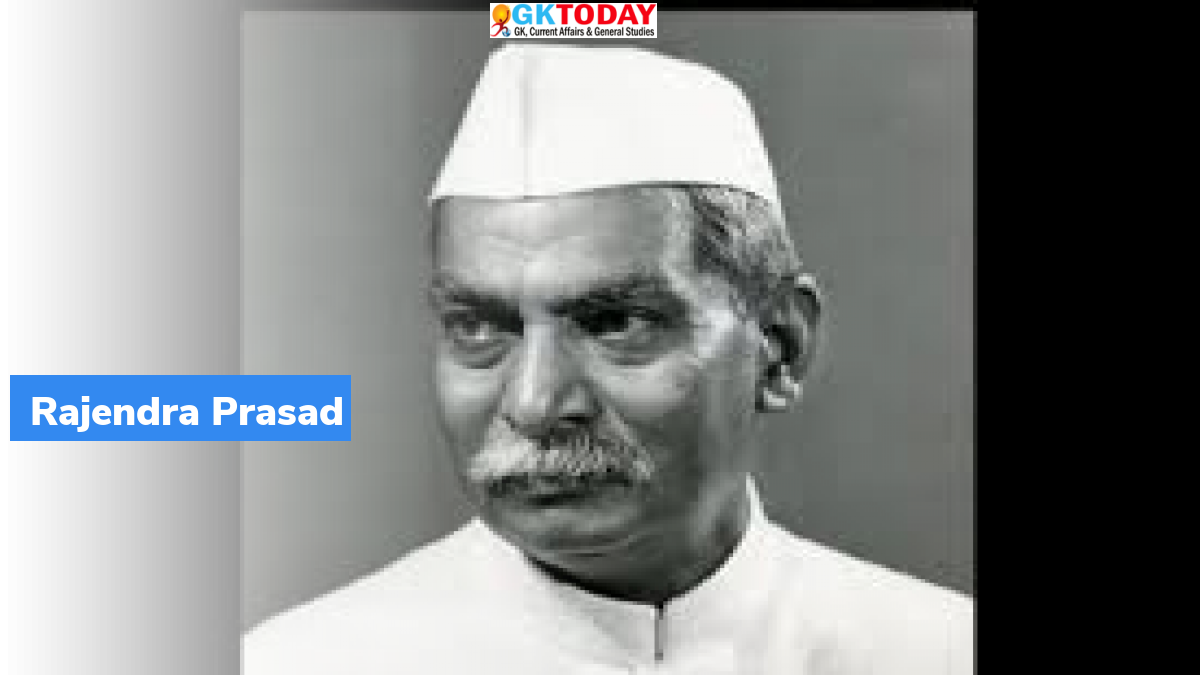 The Government of India recently celebrated the 136th birth anniversary of Dr Rajendra Prasad. His birth anniversary falls on December 3. Dr Rajendra Prasad was the first President of India. He served between 1950 and 1962. Till date, he is the longest serving president in the country.
Early life
Rajendra Prasad was taught by a Muslim scholar in his childhood. This was because his father wanted him to learn Persian. Later he joined as an English professor in Bihar. He then pursued law degree in Kolkata and doctorate in law in Allahabad. He served as a member of High Court of Bihar and Odisha.
Prasad in freedom struggle
In 1920, Prasad left his law practice and joined the Non – Cooperation movement.
After Quit India Movement, Prasad spent three years in jail.
He was highly inspired by Mahatma Gandhi.
In Congress
Rajendra Prasad served as the Congress President in 1934. He presided over the Bombay session held that year. He was once again chosen as the President of the Congress in 1939.
After Independence
The Constituent Assembly drafted the Indian Constitution. Prasad was the chairman of the assembly.
Rajendra Prasad was the in charge of Food and Agriculture Department when Jawaharlal Nehru formed the interim government in 1946. The Interim Government was formed on September 2, 1946. This government took over the task of transiting British India to independent India. It was in place till India got its independence on August 15, 1947.
Literary Works
Atmakatha, Mahatma Gandhi and Bihar, Some Reminiscences, Satyagraha at Champaran, Since Independence and Division of India.
Month: Current Affairs - December, 2021
Category: Persons in News
Latest E-Books