Doordarshan turns 60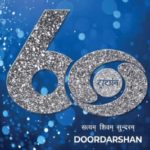 The Public Service Broadcaster of India, Doordarshan celebrated its 60th anniversary on 15th September 2019.
Doordarshan: Timeline
Doordarshan made his beginnings from the studios of the All India Radio in 1959. It became a service in 1965 when it began beaming signals to reach television sets in living rooms in and around the national capital.
The services were extended to Mumbai and Amritsar in 1972 and then to seven other cities by 1975.
Doordarshan transited to become a separate department in the Ministry of Information and Broadcasting.
On 15 August 1982, Doordarshan began national telecast service from its own TV studio in New Delhi, named DD1.
In the 1980s like All India Radio, Doordarshan came under government control. In the 90s it was granted autonomy through the Prasar Bharati Act.
Over the years the public broadcaster has grown into a network operating 34 satellite channels, besides providing free-to-air DTH service having 104 in its bookings.
Part of Life
Entertainment shows like Chitrahaar, Mahabharat, Dekh Bhai Dekh, Fauji, Malgudi Days captured the imagination of the Indian public in the late 80s and early 90s. These show still remains etched in people's minds as pure entertainment that brought people together.
Topics: DD National • DD Yadagiri • Doordarshan • Prasar Bharati • Television • Television stations
Latest E-Books