Donald Trump signs executive order tightening H1-B visa programme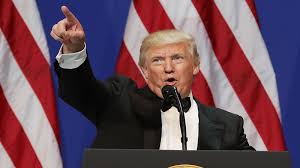 Donald Trump has signed an executive order to enforce and review the H-1B visa programme. He has ordered the country's federal agencies to tighten the H-1B visa programme, widely used to bring high-skilled foreign workers to the US. This order is aimed at fulfilling his campaign pledges to put "America First". In the document titled "Buy American and Hire American" order, Trump seeks to make modifications in government procurement that would give a push for purchases of American products in federal contracts. Earlier, Trump's administration had rolled out policy shifts to clamp down on H-1B visa programme. It included a warning to employers not to discriminate against US workers.
The issue of executive order also reveals Trump's heavy dependence on executive orders to fulfil his electoral promises. Till date, Trump has no major legislative achievements to boast of. His attempts to overhaul healthcare and tax law has not become successful so far in the Congress, controlled by his fellow Republicans.
Need
H-1B visa programme is accused of taking away jobs from Americans. Also, Trump wants a more merit-based way of giving visas to highly skilled workers instead of the present lottery system. In his new order, trump has asked agencies to propose ideas to direct visas to the most skilled and highly paid applicants without resorting to the lottery system. In fact, several bills have been proposed in Congress to end the lottery system.
Impact
The move is a deterrent to Indian IT companies which sends a huge number of software engineers to the US on H1-B visas. As per a report published by Bloomberg, companies like Tata Consultancy Services Ltd, Cognizant Technology Solutions Corp and Mphasis Corp. would likely have fewer visas approved once the changes proposed by Trump are adopted.
H1-B Visas
The 'H' visas are for temporary workers. The H1B Visas are for foreign skilled workers in occupations that generally require higher education, including science, engineering or computer programming.
The H1B visas are given through a lottery system. Every year, the US government awards 65,000 H1B visas and randomly distributes another 20,000 to graduate student workers.
Month: Current Affairs - April, 2017
Topics: immigration policies • India-US • International • US
Latest E-Books