US designates Hizbul Mujahideen as Foreign Terrorist Organisation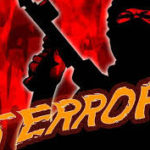 The United States has named Pakistan based Kashmiri terrorist outfit Hizbul Mujahideen as a "Foreign Terrorist Organisation (FTO)". The designation slaps a series of US sanctions on the outfit.
With this, Hizb Mujahideen joins the other terrorist outfits Jaish-e-Mohammad (JeM) and Lashkar-e-Taiba (LeT) on the US list of FTO designated in 2001. Moreover, two other anti-India groups, al-Qaeda in the Indian Subcontinent (2016) and Indian Mujahideen (2011) are also in the list.
What does it means?
Such designations expose and isolate terrorist groups and individuals, and deny them access to the US financial system. It also assists the law enforcement activities of US agencies and other governments. It blocks all of Hizbul Mujahideen's property and interests in property subject to US jurisdiction. It also prohibits US citizens from engaging in any transactions with the group. It purpose is to deny Hizbul Mujahideen the resources it needs to carry out terrorist attacks.
Background
The designation comes against the backdrop of upsurge in the terror activities of the militant group in Kashmir in recent months. Earlier in June 2017, US had adding the Hizbul Mujahideen's Pakistan-based chief Syed Salahuddin to its list of designated global terrorists.
Comment
The US decision to designate Hizbul Mujahideen as FTO marks a severe blow to Pakistan which has been projecting the militant group as a voice of Kashmiri people. It also validates India's position on cross-border terrorism as the reason behind the Kashmir issue and the support terrorist organisations getting from Pakistan. It will also help India to put the squeeze on Pakistan, whose top political and military leaders are portraying Hizb cadres as "freedom fighters" at a time of heightened terrorist activity in Kashmir.
About Hizbul Mujahideen
Hizbul Mujahideen (meaning "Party of Holy Warriors") is one of the largest and oldest terrorist groups operating in Kashmir. It was started in 1989 by Muhammad Ahsan Dar as Kashmiri separatist group and holds pro-Pakistan ideology. Its current commander is a Sayeed Salahudeen who is based in Rawalpindi and Pakistan-occupied Kashmir (PoK). It has been already designated a terrorist organisation by India and European Union.
Month: Current Affairs - August, 2017
Topics: Hizbul Mujahideen • India- Pakistan • International • Kashmir Issues • Sanctions • Terrorism • Terrorist Organisations • US
Advertisement