WHO declared India Maternal and Neonatal Tetanus Free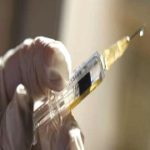 World Health Oraganistion (WHO) has officially declared India as Maternal and Neonatal Tetanus free country, i.e. mothers and newborns are free from tetanus at the time of birth.
It was announced by Prime Minister Narendra Modi after inaugurating the Call to Action Summit 2015 on reducing child and maternal deaths across the world in New Delhi.
It should be noted that this is second milestone achieved by India in public health sector after it was declared polio free country in 2014.
About Maternal and Neonatal Tetanus (MNT)
Tetanus is an infection caused by the bacterium Clostridium tetani. It can occur whenever there is an open wound in the body.
In case of MNF, a new-born or the child delivering mother can be infected with MNT due to

unhygienic birthing practices

such as the use of unsterilised instruments or contaminated dressings and non-institutional deliveries.
Symptoms: In case of healthy new-borns infants, first signs of this infection are tightening of facial and jaw muscles which leads to difficulty in feeding.
Finally, it causes tightening of respiratory muscles making it difficult for new-borns to breathe. This infection leads to 70 to 100 per cent death of newborns, between 3 days to 28 days after birth.
Preventive measures: Promoting importance of hygienic delivery and cord care practices, immunization of mothers with tetanus vaccine.
As per WHO, MNT at its peak is responsible for the deaths of an estimated 2 lakh adults and children every year.
Month: Current Affairs - August, 2015
Topics: Current Affairs 2016 • Diseases • National • Public health • WHO
Latest E-Books