Current Affairs – September 5, 2020 [Morning Headlines]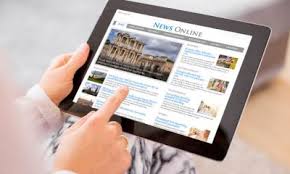 Here are the Current Affairs Morning Headlines of September 5, 2020 by GKToday:
Finance ministry report expects a sharp V-shaped recovery
In a fresh assessment after the quarterly GDP recorded a 23.9% contraction, the Monthly Economic Report of Department of Economic Affairs estimates a V-shaped recovery. At the same time, it also noted the apparent disconnect between financial and real sectors.
MHA directs states to review parole, furlough rules
The Ministry has said that the release of prisoners on parole and furlough is not an "absolute right" and should be allowed only based on well-defined eligibility norms. It called on the states to not include those involved in heinous crimes, riots, dacoity and such crimes to be released on parole or furlough.
Assam government re-launches SVAYEM scheme to boost self-employment
Swami Vivekananda Assam Youth Empowerment (SVAYEM) was relaunched to provide self-employment to around 2 lakh youths in the state. Under the scheme, select youths are to be provided with Rs.50,000 as seed money to enable them to start business ventures.
China successfully launches reusable experimental spacecraft
The spacecraft was launched on a Long March 2F carrier rocket from the Jiuquan Satellite Launch Centre in northwest China. The details regarding this mission is kept a secret.
Trump announces historic pact between former foes
US President Donald Trump announced that former foes Kosovo and Serbia have agreed on a historic pact to normalise economic relations. Serbia and its former territory, which declared independence in 2008, has had tense relations over a bloody war fought 2 decades ago.
Affordable rental housing complexes in infrastructure sector
These complexes have been included in the government's infrastructure sub-sectors list in the category of Social and Commercial Infrastructure. Earlier, in the month of July, the Union Cabinet has approved the Affordable Rental Housing Complexes scheme.
BRICS express concern at conflict, call for resolution through dialogue
Foreign ministers of BRICS countries, Brazil, Russia, India, China and South Africa, expressed concern at violence and conflict in different parts of the world and said that such situations should be resolved peacefully through political dialogue. This does not refer to the border tensions at the LAC.
Month: Current Affairs - September, 2020
Category: Today's News Headlines
Latest E-Books