Current Affairs – September 4, 2020 [Evening Headlines]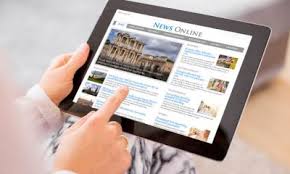 Here are the Current Affairs Evening Headlines of September 4, 2020 by GKToday:
National Institute of Tribal Research to be set in New Delhi
Tribal Affairs Ministry and the Indian Institute of Public Administration (IIPA) inked deal to establish the National Institute of Tribal Research at the IIPA campus in the national capital. The proposed institute is to engage in quality tribal research in collaboration with government institutes and NGOs within the country.
RBI expands scope of priority sector lending
The central bank has expanded the scope of priority sector lending to include startups funding up to Rs.50 crore and loans to farmers for installation of solar panels and compressed biogas plants
12th MGC Senior Officials' Meeting held
The 12th Mekong Ganga Cooperation Senior Officials' Meeting has reviewed the progress made in the areas of cooperation. The MGC is an initiative for cooperation in the areas of tourism, culture, education, transport and communication among the 6 member countries, which include 5 ASEAN members and India.
11th edition of INDRA NAVY to begin on 5th September
INDRA NAVY is a biennial bilateral maritime exercise between Indian and Russian Navy that is to be held in the Bay of Bengal. It was initiated in 2003 to ensure long-time strategic relationship between the two countries. The last edition of this exercise was conducted off Visakhapatnam in December 2018.
FM bans creation of new posts in central ministries
In a significant step, Department of Expenditure under the Ministry of Finance has issued an order that banned creation of new posts in central ministries so as to curtail additional spending by the government amid the COVID-19 led economic crisis.
SpaceX successfully launches 60 Starlink internet satellites
This launch aboard the Falcon 9 is the Starlink's first mission of the month. The satellites are meant to provide 'cheaper and faster' internet in inaccessible areas.
Palau invites US to set up military bases
Amid China's growing influence in the region, the tiny Pacific nation of Palau called on the US to build military bases in its territory. The archipelago of about 1,500 km is located at the east of the Philippines.
Month: Current Affairs - September, 2020
Category: Today's News Headlines
Latest E-Books