Current Affairs – November 25, 2020 [Today's News Headlines]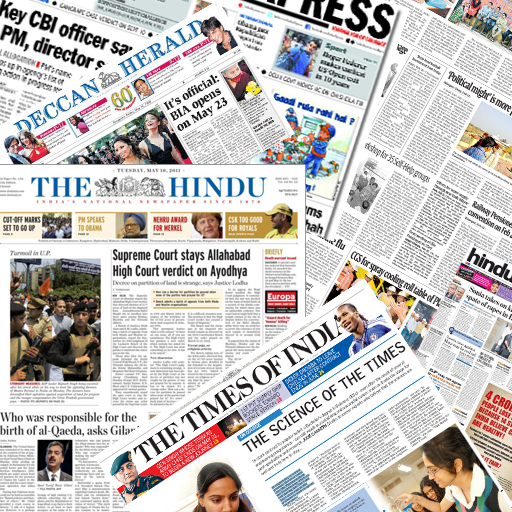 Here are Today's News Headlines for November 25, 2020
India
Pilibhit Tiger Reserve receives global award TX2 for doubling tiger population
The Pilibhit Tiger Reserve and the UP Forest department have bagged the first-ever international award TX2. The tiger reserve received the award for doubling the number of tigers in four years. The target set under the award was 10 years. In 2014, it had only 25 tigers. It went up to 65 in 2018.
President boards Air India One-B777 aircraft on its inaugural flight
On November 24, 2020, President Ram Nath Kovind boarded the Air India One-B777 Air India One is the VVIP aircraft of India. It is used only by the president, vice president and prime minister.
India test-fires BrahMos supersonic cruise missile
India test fired the new land-attack version Brahmos. It is a surface-to-surface supersonic cruise missile. The range of the missile has been extended to 400 km from the original 290 km. The speed has been maintained at 2.8 Mach.
'Delhi Crime' of Netflix wins award at International Emmy Awards
'Delhi Crime' web series has won the 48th International Emmy Award. It bagged the Best Drama Series award. It is the first Indian programme to win an International Emmy.
Economy & Corporate
India blocks access to 43 more Chinese apps
The GoI on November 24, 2020 blocked 43 Chinese apps. This included Alibaba Workbench, Alipay Cashier, AliExpress, etc.
RBI: Muthoot Finance's plan to buy IDBI AMC rejected
The Reserve Bank of India has rejected Muthoot Finance's proposal to acquire IDBI AMC. The proposal was rejected as the activity of owning an AMC is not in consonance with the activity of an operating NBFC.
Mega food park inaugurated Punjab
A mega food park (MFP) at Phagwara in Kapurthala district of Punjab was inaugurated by the Food Processing Minister. It is spread over 55 acres of land. It is equipped with warehouses, silos, cold storage, deep freezer and other related food processing facilities.
Sustainable Development Goal Investor Map launched by UNDP and Invest India
The United Nations Development Program (UNDP) and Invest India has launched a Sustainable Development Goals Investor Map for India. It lays out 18 Investment Opportunity Areas (IOAs) in six SDG enabling sectors. They are education, healthcare, agriculture and allied activities, financial services, renewable energy & alternatives and sustainable environment.
NITI Aayog to study feasibility of ultrahigh-speed travel using hyperloop tech
Niti Aayog formed a panel to explore the technological and commercial viability of the Virgin Hyperloop technology The committee has Niti Aayog member VK Saraswat as its Chairman.
World
India launches High Impact Community Development Projects in Afghanistan
India has announced Phase-IV of the High Impact Community Development Projects in Afghanistan. It was announced by the External Affairs Minister Dr S Jaishankar during the 2020 Afghanistan Conference organized in Geneva through video- conference. The conference was co-hosted by UN, the Government of Afghanistan, and the Government of Finland.
74% in Asia believe corruption major issue: Transparency International
As many as 74% people in Asia believe that government corruption is one of the biggest problems plaguing their countries. The survey of Transparency International included 20,000 respondents in 17 countries. Nearly one in five people (19 per cent) paid a bribe when accessing public services in the last 12 months
Snapchat launches feature 'Spotlight'
Snap Inc has rolled out a feature, "Spotlight". It will allow users to share short-form videos publicly in its Snapchat app.
China launches Chang'e-5 lunar probe
China launched the Chang'e-5 lunar probe from the Wenchang Spacecraft Launch Site in the province of Hainan. The probe will collect samples from the moon's surface.
UAE allows 100% foreign ownership of firms
Foreigners opening a company in the United Arab Emirates no longer need an Emirati shareholder under changes made to UAE company law.
Month: Current Affairs - November, 2020
Category: Today's News Headlines
Topics: Current Affairs Headlines • Current Affairs: News Headlines • Headlines • Latest News Headlines • News Headlines • Top Headlines
Latest E-Books