Current Affairs – March 28, 2021 [Today's News Headlines]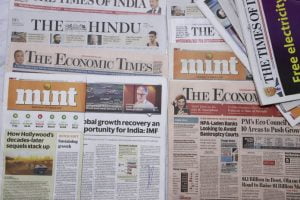 Here are Today's News Headlines by GK Today for March 28, 2021
India
India, Bangladesh ink five MoUs in trade, IT, sports fields
India and Bangladesh signed 5 MoUs in the fields of trade, IT and setting up of sports facilities on the concluding day of the 2-day long official visit of Prime Minister Narendra Modi on March 27, 2021. Several important announcements were made after the summit meeting between Modi and Prime Minister Sheikh Hasina. 'Mitali Express', a new passenger train connecting Dhaka and New Jalpaiguri on the Indian side, was inaugurated. India gifted 109 ambulances to Bangladesh and also 1.2 million doses of the Covishield vaccine. India released a silver coin to commemorate 50 years of the establishment of diplomatic ties between the two countries. Both the leaders also laid the foundation stone for the construction of a memorial at Ashuganj for the martyrs of Indian armed forces in the 1971 Liberation War of Bangladesh.
Jal Shakti Minister approves Performance Incentive fund for 7 states under JJM
Jal Shakti Minister Gajendra Singh Shekhawat has approved Rs. 465 crores as Performance Incentive fund for seven states under Jal Jeevan Mission. These states are Arunachal Pradesh, Manipur, Meghalaya, Mizoram, Sikkim, Gujarat and Himachal Pradesh. For performance incentive grant, criteria include physical and financial progress under Jal Jeevan Mission, functionality of piped water supply schemes and capacity to utilize the fund.
New building for the Goa Bench of the Bombay High Court inaugurated at Porvorim
Supreme Court judge Justice N V Ramana on March 27, 2021 said the Centre and state governments should come together to form the `National Judicial Infrastructure Corporation' to tackle the judiciary's needs. Justice Ramana, who is set to become the next Chief Justice of India (CJI), was speaking at inauguration of a new building for Goa Bench of Bombay High Court at Porvorim near Panaji.
Economy & Corporate
Media and entertainment industry likely to grow 25% in 2021: FICCI-EY
After a tough calendar year 2020, domestic media and entertainment industry is set to rebound in 2021, consultancy firm EY said on March 26, 2021. The observations were made in its annual study on the sector, released in conjunction with the Federation of Indian Chambers of Commerce & Industry (FICCI). According to FICCI-EY, media industry would grow 25 per cent this year to reach Rs 1.73 trillion.
IL&FS wins Gurgaon Metro case
In a relief to beleaguered IL&FS, Supreme Court on March 26, 2021 directed Haryana government to pay Rs 1,925 crore to infrastructure company after Haryana Shehri Vikas Pradhikaran (HSVP) failed to pay dues to the firm. IL&FS had bagged the two-phase Gurgaon Metro Project, which was developed through its subsidiary SPVs, Rapid Metro Rail Gurgaon and Rapid Metro Rail Gurgaon South, in 2009 and 2013.
Adani Transmission Ltd. acquires Warora-Kurnool Transmission Ltd.
Adani Transmission Ltd. (ATL) has signed definitive agreements with Essel Infraprojects Ltd. (EIL) for acquisition of Warora (Maharashtra)-Kurnool (AP) Transmission Ltd. (WKTL) at an enterprise valuation of ₹3,370 crore. With this deal, cumulative network of ATL will reach 17,200 ckt km.
Japan to fund power supply project in Andaman & Nicobar
In first-ever official development assistance (ODA) project in Andaman & Nicobar (A&N), Japan has approved grant aid worth ¥4.02 billion, or ₹265 crore, to improve the power supply in the islands, stressing the strategic geopolitical location of the islands for an open Indo-Pacific. The grant would be used to procure 15MWh batteries as well as power system stabilisers to allow better utilisation of solar power generated in South Andaman.
World
Pakistan test fires nuclear-capable ballistic missile Shaheen 1-A of 900-km range
Pakistan on March 26, 2021 successfully test-fired a nuclear-capable surface-to-surface ballistic missile with a range of 900 kilometres. The test of Shaheen-1A surface to surface ballistic missile, was aimed at re-validating various design and technical parameters of weapon system.
US trade chief readies tariffs against 6 countries including India over digital taxes
U.S. Trade Representative Katherine Tai on March 27, 2021 said she was maintaining threat of U.S. tariffs on goods from Austria, Britain, India, Italy, Spain and Turkey in retaliation for their digital services taxes. The taxes target in-country revenues of digital services platforms, such as Facebook, Google, and Amazon.com.
China and Iran sign 25-year "strategic cooperation pact"
China and Iran on March 27, 2021 signed what was described as a 25-year "strategic cooperation pact", during Chinese Foreign Minister Wang Yi's on-going six-nation tour to West Asia. The deal was signed between Wang and his Iranian counterpart Javad Zarif in Tehran. Iran's Foreign Ministry spokesperson said "this document can be very effective in deepening" relations and would establish a blueprint for "reciprocal investments in the fields of transport, ports, energy, industry and services."
Indonesia's 2,968-metre high Mount Merapi volcano erupts
Indonesia's most volatile volcano was erupting again on March 27, 2021, releasing plumes of ash high into air and sending streams of lava and debris down its slopes. No casualties were reported. An avalanche of rocks spilled down Mount Merapi's slopes before dawn and clouds of hot ash shot 200 meters into the air as mountain groaned and rumbled. The 2,968-metre-high volcano is on densely populated Java island near ancient city of Yogyakarta. It is the most active of dozens of Indonesian volcanoes and has repeatedly erupted recently.
Sports
ISSF World Cup: India win gold in 25m rapid fire pistol mixed team event
India's Vijayveer Sidhu and Tejaswani won the gold medal in the 25m rapid fire pistol mixed team event of the ISSF World Cup at Dr Karni Singh Shooting Range in New Delhi on March 27, 2021. Silver was also won by Indian team of Gurpreet Singh and Ashok Abhidnya Patil. Leaders India continued its dominant show in tournament, extending their medals tally to 13 gold, eight silver and six bronze for a total of 27 podium finishes.
Month: Current Affairs - March, 2021
Category: Today's News Headlines
Topics: Current Affairs Headlines • Current Affairs: News Headlines • Headlines • Latest News Headlines • News Headlines • Top Headlines
Latest E-Books