Top News Headlines by GKToday – 5 July 2019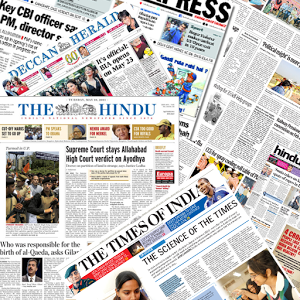 NATIONAL
CIC paves the way for disclosure of corruption complaints against Union ministers by terming objections of PMO as "not correct"
NCB DG Abhay appointed Director of National Police Academy in Hyderabad
Court awards 6-month jail term, imposes Rs 2 lakh fine on AAP MLA Som Dutt for assault during 2015 Assembly election campaign
India has 1 doctor for every 1,457 people; World Health Organisation norm is 1:1000
Chief of Defence Force of Maldives Major General Abdulla Shamaal meets Defence Minister Rajnath Singh in New Delhi
AADHAAR BILL
Lok Sabha passes Aadhaar and Other Laws (Amendment) Bill, 2019. It will make the use of Aadhaar for opening bank accounts and procuring mobile phone connections voluntary. It will give a child an option to exit from the biometric ID programme on attaining 18 years of age
MCI BILL PASSED
Parliament approves Indian Medical Council (Amendment) Bill, 2019 to supersede the Medical Council of India (MCI) for 2 years. During this period a Board of Governors will run the once scam-tainted regulatory body (MCI) for medical education
ECONOMY & BUSINESS
BSE Sensex:39,908 (+69), NSE Nifty: 11,947 (+30)
Economic Survey calls for a sustained 8% growth rate for India to become a USD 5 trillion economy by 2024-25.
L&T Finance secures $550 mn ECB funding led by World Bank arm IFC
Haryana launches 'Meri Fasal Mera Byora' portal to enable farmers to avail benefits of govt. schemes by uploading their crop-related details
approves leasing out of three State-owned airports — Ahmedabad, Lucknow and Mangaluru — to Adani Enterprises Limited through a public- private partnership
US warns Indian entities against supplying U.S.-origin technology components to Chinese telecom company Huawei
PMLA & IBC: NCLAT says PMLA 2002 gets invoked simultaneously with IBC; neither of the laws has an overriding effect over the other. NCLAT-National Company Law Appellate Tribunal, PMLA-Prevention of Money Laundering Act, IBC- Insolvency and Bankruptcy Code
Air India incurring daily loss of ₹8 crore due to the closure of Pakistani airspace since February 27: Govt.
INTERNATIONAL
27 people died when their fishing boat sank off the Caribbean coast of Honduras
France: Parliament's lower house passes bill giving online platforms just 24 hours to remove hate speech or face hefty fines
France: 3% tax imposed on French revenues of online companies with global revenue of more than 750 million euros
NASA successfully test launches a launch-abort system for the Orion capsule for manned moon mission from Cape Canaveral in Florida
An Arctic fox fitted with a satellite tracking device migrates 3,500 km from Norway to Canada in 76 days
Actor Leonardo DiCaprio launches NGO Earth Alliance with philanthropists Laurene Powell Jobs and Brian Sheth to protect wildlife and ecosystems, ensure climate justice and support renewable energy
Israeli company Malka Beer removes image of Mahatma Gandhi from its liquor bottles, apologises for hurting Indian sentiments
Total solar eclipse observed in Chile and Argentina
The U.S. designates the Baloch Liberation Army (BLA) as a terror organisation
International Monetary Fund approves a $6 billion, three-year loan for Pakistan
SPORTS
World University Games in Napoli, Italy: India's Elavenil Valarivan wins silver medal in 10m air rifle event
Hima Das wins gold in women's 200 m in 23.65 sec at the Poznan Athletics Grand Prix in Poland
Category: Today's News Headlines
Latest E-Books