Current Affairs – January 21, 2021 [Today's News Headlines]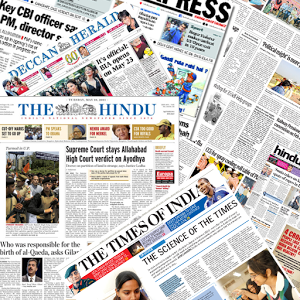 Here are Today's News Headlines by GK Today for January 21, 2021
India
India Innovation Index
Karnataka topped India Innovation Index of NITI Aayog. Maharashtra ranked second and Tamil Nadu ranked third respectively.
Howrah -Kalka Mail rechristened as Netaji Express
The Ministry of Railways has rechristened the Howrah-Kalka Mail as "Netaji Express".
Uttrakhand increases number of working days from hundred to 150 under
Economy and Corporate
Urban Affairs and Commerce Ministry to work on logistics planning
The Commerce Ministry along with the housing and urban affairs ministry is to work on fifty cities for logistics planning. It will promote ease of doing business in the country.
Cabinet approves 850 MW Ratle Hydro Power Project
The Union Cabinet recently approved the Ratle Hydro Power project on River Chenab on Jammu and Kashmir.
Madhya Pradesh gets additional financial resources
The Department of Expenditure has granted permission to mobilize additional financial resources of 1423 crores of Rupees into the Madhya Pradesh government. This is because, the state of Madhya Pradesh has successfully completed one out of three stipulated reforms in the power sector.
Financial Assistance to UP under PMAY
Prime Minister Narendra Modi released Rs 2,691 crores to six lakh beneficiaries of UP under the Pradhan Mantri Awas Yojana.
Three Day Ports Review Meet
Chintan Baithak, a three-day ports review meet was held at Kutch, Gujarat. The review meet was chaired by Minister of Shipping and Waterways.
DRDO MoRTH sign MoU
The DRDO and MoRTH have signed a Memorandum of Understanding to strengthen the collaboration in the field of technical exchange. This will promote safety of road users in National Highways and will safeguard them from landslides and other natural calamities.
Mangesh Kale dies
The Co-founder of Precision Automation and Robotics India (PARI), Mangesh Kale died in Pune. PARI is a leading turn key solution provider in robotic automation. It was sold to WIPRO in 2020.
world
Rajnath Singh holds meet with his Singapore Counterpart
The Defence Minister Rajnath Singh recently held a virtual meet with his Singapore counterpart. The leaders discussed on implementing the agreement on Submarine Rescue support and cooperation signed between the countries.
Pakistan test fires Shaheen III missile
Pakistan recently test fired Shaheen III missile. The missile is of 2,750 kilo metres range. It is a surface-to-surface ballistic missile.
Month: Current Affairs - January, 2021
Category: Today's News Headlines
Topics: Current Affairs Headlines • Current Affairs: News Headlines • Headlines • Latest News Headlines • News Headlines • Top Headlines
Latest E-Books