Current Affairs – December 7, 2020 [Today's News Headlines]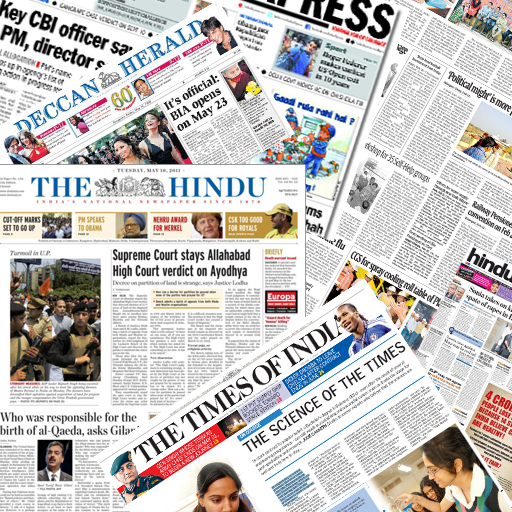 Here are today's news headlines for December 7, 2020
India
Haryana Minister Anil Vij tests positive after receiving COVID-19 dose
On December 5, 2020, the Haryana home minister Anil Vij tested covid-19 positive after participating in COVID-19 vaccine trials of Bharat Biotech. The company declared that the COVAXIN will be efficacious after the subjects receive both the doses.
Rajiv Gandhi Centre for Biotechnology renamed
The Government of India recently renamed the second campus of Rajiv Gandhi Centre for Biotechnology in Kerala after the Rashtriya Swayamsevak Sangh idealogue M S Golwalkar.
Recruitment of Telephone Attendant cum Dak Khalasi banned
The Ministry of Railways has recently banned the age-old tradition of allowing senior Railway Officers to appoint peons to work in the residences. They were designated as telephone attendant cum Dak Khalasi.
IUCN: Conservation Outlook of Western Ghats poor
The IUCN World Heritage Outlook 3 was published recently.  According to the report the Indian Western Ghats a natural World Heritage is facing conservation issues due to climate change, population pressure. IUCN is International Union for Conservation of Nature.
Ravi Patwardhan dies
The Veteran actor Ravi Patwardhan died at 84 on December 6, 2020.
Economy and corporate
Export Promotion Council for oil products
The Ministry of Commerce and Industry and the Ministry of Ayush are to work together to set up the export promotion council in order to increase the Ayush exports.
World
Microwave radiation likely to affect US diplomats in China and Cuba
According to a report released by the US-based National Academy of Sciences committee, the directed microwave radiation will cause illnesses among the American diplomats and China and Cuba.
UK Prime Minister and European union president agree to hold Brexit trade talks
On December 6, 2020, the European Commission President and British Prime Minister Boris Johnson agreed to resume trade talks to bridge significant differences between them.
Sports
2nd T20I: India beat Australia
India beat Australia by 6 wickets in the second T20 International at Sydney.
Sergio Perez wins formula One Sakhir Grand Pix
Segio Perez of Mexico won the formula One Sakhir Grand Pix in Bahrain. Esteban of France finished second and Lance Stroll of Canada finished third.
Men's Half Marathon won by Kibiwott Kandie of Kenya
On December 6, 2020, Kibiwott Kandie of Kenya won the men's half marathon world record in Spain.
Month: Current Affairs - December, 2020
Category: Environment Current Affairs
Topics: Current Affairs Headlines • Current Affairs: News Headlines • Headlines • Latest News Headlines • News Headlines • Top Headlines
Latest E-Books