Current Affairs – December 5, 2020 [Today's News Headlines]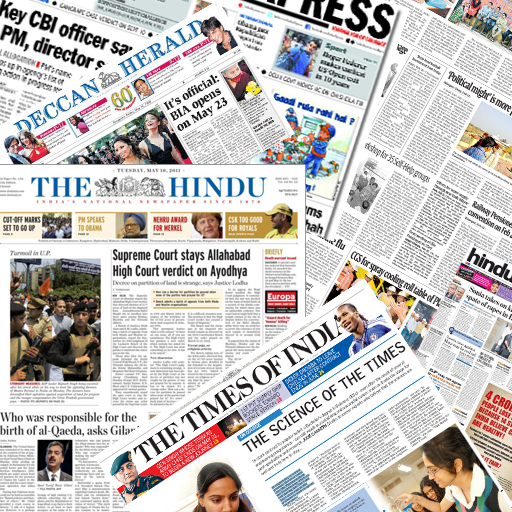 Here are Today's News Headlines for December 5, 2020.
India
Aspirational districts ranking for October released
The Niti Aayog has recently released the rankings of aspirational districts for the month of October 2020. Mamit district of Mizoram topped the rankings followed by Banka of Bihar and Dhenkanal of Odisha.
 Husband and wife sworn in as judges of Madras High court
Justice Murali Shankar Kuppu Raju and his wife Justice Tamil Selvi were sworn in as judges of Madras High Court. This is the second instance in the history of Indian Judiciary that a couple have taken both as judges together. Earlier in 2019 Justice Vivek Puri and his wife justice Archana Puri were sworn in as judges of Punjab and Haryana High Court.
 Administrator of Lakshadweep Dineshwar Sharma passed away
The Administrator of Lakshadweep who had earlier headed the Intelligence Bureau died at the age of 66.
 India-Russia Navy hold PASSEX Exercise
On December 4 and December 5 2020 the Indian and Russian navy conducted Passage Exercise.
Indian Navy Day
Indian Navy Day was celebrated on December 4. It is being celebrated to commemorate success of the attack on Karachi Harbour by Indian Navy under operation Trident.
Economy and corporate
RBI Monetary Policy Review
The monetary policy committee of RBI in a recent bi monthly review has kept the repo rate and reverse repo rate unchanged. The repo rate was kept at 4% and reverse repo rate was kept at 3.35 %
NSIL and Pixxel sign pact to launch India's first private Remote Sensing satellite
The startup Pixxel and the NewSpace India Limited run by the state has signed an agreement to launch the first private Remote Sensing satellite of India .
Founding day of Directorate of Revenue Intelligence
On December 4 2020, the founding day of directorate of revenue intelligence was celebrated. During the celebrations the union finance minister Nirmala sitharaman released the smuggling in India report 2019-20.
BSE Sensex touches 45000 first time
On December 4, 2020, the sensex hit 45000 for the first time ever .
Uday Shankar named the president elect of FICCI
Uday Shankar, the media executive was named as the President elect of industry Chamber of FICCI
 World
International Day of Banks celebrated on December 4 for the first time
On December 4 2020, the first International Day of Banks were celebrated. It was celebrated by the United Nations and 7 other international banks and multilateral Development Banks.
Hassan Rouhanie-, the Iranian president rejects bill on nuclear enrichment
On December 3, 2020, the Iranian president Hassan Rouhani has rejected a bill approved by the parliament. The bill would have boosted uranium enrichment by Iran.
United States house passes legislation to promote Martin Luther King, Gandhi legacies
The US house of representatives recently passed legislation to establish an exchange initiative between India and United States. Under the initiative the work and legacies of Martin Luther King Junior and Mahatma Gandhi will be studied.
Month: Current Affairs - December, 2020
Category: Today's News Headlines
Topics: Current Affairs Headlines • Current Affairs: News Headlines • Headlines • Latest News Headlines • News Headlines • Top Headlines
Latest E-Books