Current Affairs – August 28, 2020 [Evening Headlines]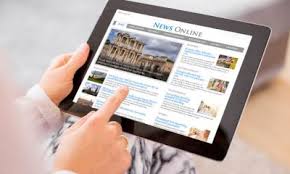 Here are the Current Affairs Evening Headlines of August 28, 2020 by GKToday:
Centre issues rules for business transactions in Jammu and Kashmir
To further strengthen integration of the newly-formed UT of Jammu and Kashmir, the MHA issued rules for the transaction of business in the state. These new rules of business is to ensure smoother transactions between the central government and union territory.
Jan Dhan Yojana completes 6 years
Centre's financial inclusion programme, Pradhan Mantri Jan Dhan Yojana (PMJDY) completed 6 years. It was launched on 28th August 2014 in order to provide universal access to banking facility in the country.
Assam Cabinet decision on Skill University, age limit for government jobs
The Assam Cabinet approved the Assam Skill Development University Bill to establish Skill University at Mangoldoi at the cost of Rs.900 crore. It also decided to increase upper age limit for state government jobs for group III and IV for two years to enable youth to apply for jobs up to 40 years.
Southern states increase borrowings amid falling tax revenues
States in the southern part of India have raised cheaper and long-term debt during the first five months of the current fiscal due to a sharp decline in tax. The increased market borrowings by these states are well within the limits set under Fiscal Responsibility and Budget Management Act.
Greece ratifies accord on maritime boundaries with Egypt
In response to Turkey's extension of operation by seismic survey vessel in the Eastern Mediterranean sea and its intention to conduct firing exercise in region, Greece ratified an accord on maritime boundaries with Egypt. This agreement is in response to a Turkish-Libyan accord signed last year to allow Turkey the access to Eastern Mediterranean Sea.
Statue of Indian doctor to be unveiled in China
A bronze statue of Dwarkanath Kotnis, known in China as Ke Dihua, would be formally unveiled at the medical school at Shijiazhuang in North China next month. This is to honour his contributions during the Mao Zedong-led Chinese Revolution and the Second World War.
Abe resigns for health issues
Japanese Prime Minister Shinzo Abe resigned because of health issues caused by ulcerative colitis, an inflammatory bowel disease. In 2019, he became Japan's longest serving Prime Minister. His current period in office began in 2012.
Month: Current Affairs - August, 2020
Category: Today's News Headlines
Latest E-Books