Current Affairs – August 20, 2020 [Morning Headlines]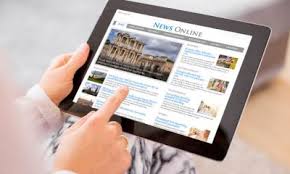 Here are the Current Affairs Morning Headlines of August 20, 2020 by GKToday:
India to build road connecting Ladakh, Manali
In response to border row with China, India is building road connecting Ladakh and Manali via Nimu-Padam-Darcha axis. Once complete, the road will provide the third link to Ladakh for the rest of the country. It will also save time in comparison with the existing routes via Zojila pass from Srinagar and other route from Manali to Leh via Sarchu.
China increases troop presence near Lipulekh
China has enhanced its troop deployment near Lipulekh, the area of contention between India and Nepal. Lipulekh is a tri-junction between India, Nepal and China located on top of the Kalapani valley in Uttarakhand.
Statue of Unity to be guarded by CISF, opened for pubic visits
The Statue of Unity in Kavedia, Gujarat will be guarded by 272 CISF personnel in the first phase. The CISF guards all airports, Delhi metro and other important infrastructures in the country. The 182-meter Statue of Unity will be open for visitors from September 2.
NASA to study 16 Psyche asteroid
NASA is to conduct a study on 16 Psyche asteroid, which will provide an idea on how the solar system came to be. The asteroid measures around 210 kms in diameter and consists of nickel and iron, which is similar to the Earth's core. It is currently orbiting the Sun between Mars and Jupiter.
eSanjeevani completes 2 lakh teleconsultations
The 'eSanjeevani' digital platform of the health ministry has completed 2 lakh teleconsultations over the period of just 10 days since August 9, when it completed 1.5 lakh teleconsultations. The platform has two types of telemedicine services, Doctor-to-Doctor and Patient-to-Doctor teleconsultations
Centre plans to sell stakes in IRCTC via OFS route
The Indian government is mulling to sell stake in Indian Railways' Indian Railway Catering and Tourism Corporation (IRCTC) via offer of sale (OFS) route. In this route, a listed company can put its existing shares on the block through exchange platform itself.
NRDC, CSIR-NAL collaborate to assist aerospace startups
The state-owned National Research Development Corporation (NRDC) and CSIR-National Aerospace Laboratory has collaborated to set up innovation cum incubation centre with external private funding to promote startups involved in the development of aerospace technologies.
Month: Current Affairs - August, 2020
Category: Today's News Headlines
Latest E-Books