Current Affairs – August 20, 2020 [Evening Headlines]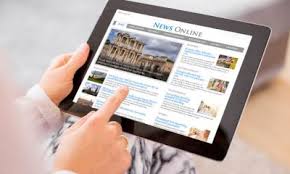 Here are the Current Affairs Evening Headlines for August 20, 2020 by GKToday:
Skill Development ministry, Shipping Ministry ink deal to boost skills in port and maritime sector
The Ministry of Skill Development and Ministry of Shipping signed a MoU for skilling, re-skilling and up-skilling workforce in port and maritime industry and also to develop coastal community. This is to underpin commitment of Coastal Community under Sagar Mala programme.
Indore awarded as cleanest city in Swachh Survekshan 2020 awards
For the fourth consecutive year, Indore in Madhya Pradesh topped as the cleanest city in Swachh Survekshan 2020 awards. The awards were presented by Union Urban Development Minister during a virtual event.
Results of Grand Challenge for Developing Video Conference Solution announced
Centre announced the results of Grand Challenge for Developing Video Conference Solution. The MeitY announced this challenge under Digital India Initiative on April 12. The winner, Alappuzha based Techgentsia Software Technologies Private Limited, would be provided with financial assistance and the developed technology will be adopted by the government on contract basis.
India houses world's largest number of organic farmers
India has the highest number of organic farmers and the holds ninth position in terms of area under organic farming. Sikkim became the first state to go fully organic and several other states like Tripura and Uttarakhand have similar targets.
Indira Rasoi scheme launched in Rajasthan to provide food security for poor
The Rajasthan government unveiled the Indira Rashoi scheme, which will provide the needy in urban areas with nutritious and quality food at affordable rate. Chief Minister Ashok Gehlot inaugurated this scheme virtually during Rajiv Gandhi's birth anniversary.
Around 30,000 deaths on railway tracks in last 3 years
According to the official data, approximately 30,000 people have lost their lives due to trespassing and 'untoward incidents' on railway tracks in the past 3 years. Consequential deaths remains nil since the last financial year. NITI Aayog questioned this claim, as it is not on par with reality. Around 2,000 annual deaths in Mumbai sub-urban network are cited for these doubts.
RBI provides framework for promoting financial education
The RBI has put forth '5 Core Actions' approach for promoting financial education within the community. The National Strategy for Financial Education 2020-2025 recommends a multi-stakeholder approach to make people empowered and financially aware.
Month: Current Affairs - August, 2020
Category: Today's News Headlines
Latest E-Books