Current Affairs : August 29, 2011
Rajiv Gandhi Khel Ratna award conferred on ace shooter Gagan Narang by the President

President Pratibha Devisingh Patil conferred the Rajiv Gandhi Khel Ratna award for the year 2011 on ace shooter Gagan Narang.

She also presented 15 Arjuna awards along with 5 Dronacharya awards and 3 Dhyanchand awards at Rashtrapati Bhawan

Narang received the country's highest sporting award for his contribution to the sport of shooting. He had clinched four gold medals at last year's Commonwealth Games in New Delhi

CBI forms Special Investigating Team to study CAG report on CWG

CBI's SIT (Special Investigating Team) to study the CAG's report on Commonwealth Games

SIT, headed by a Joint Director, to collaborate with other investigating agencies viz. IT Dept. and Enforcement Directorate

SIT to advise on any new case if possible, apart from 14 regular cases and 3 Preliminary Enquiries, which were registered by the agency on recommendations of the Central Vigilance Commission

Privilege notices against actor Om Puri and civil rights activist Kiran Bedi

Members in both Houses of Parliament gave Privilege notices against actor Om Puri and civil rights activist Kiran Bedi

Reason: Using derogatory and defamatory language against politicians

Puri and Bedi had allegedly targeted politicians During Anna Hazare's agitation at Ramlila grounds on the Lokpal issue and then reportedly used derogatory and defamatory language against them

Yoshihiko Noda elected as new Prime Minister of Japan

Yoshihiko Noda elected as the new Prime Minister of Japan following the majority of votes in elections held at the House of Representatives, which is more powerful in the Diet or Parliament


Noda becomes Japan's sixth Prime Minister since 2006




Mr. Noda, the former finance minister secured the leadership of the ruling Democratic Party


Ex-PM Naoto Kan formally resigned with his cabinet on accusations of his handling of the March quake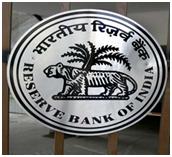 Draft guidelines on new banking licenses by RBI

RBI unveiled the draft guidelines for new banking licenses


The minimum required capital to set up a bank by a corporate is set at Rs 500 Crore in comparison to the present requirement of Rs 300 Crore




As per the new draft, the aggregate foreign shareholding in the new bank should not exceed 49% for the first 5 years as against the current 74%

On the corporate structure, the new banks to be set up only via a wholly-owned non-operative holding company registered with the Reserve Bank as a NFBC (Non-Banking Finance Company)

Private sector entities or groups owned and controlled by Indian promoters will be eligible to promote banks which have diversified ownership, sound credentials and integrity, and a successful track record of at least 10 years

However, entities or groups having 10% or more income or assets, or both, from real estate, construction and broking activities, individually or taken together, in the last three years, will not be eligible to set up new banks

A special package by the Government to provide solar energy in Naxal affected areas


Government to provide a special package (under the Jawaharlal Nehru National Solar Mission) to supply solar energy in the Naxal affected areas

Solar Lanterns and Solar home lighting systems to be provided under the scheme

30% financial assistance to be given towards cost of installation in general category states

90% of the cost to be borne by the Ministry of New and Renewable Energy to special category states including Naxal hit areas

Financial aid being provided under the Remote Village Electrification Programme for installation of renewable energy systems for electricity in the remote villages

These remote villages are not likely to be connected by grid power under the Rajiv Gandhi Grameen Vidyutikaran Yojana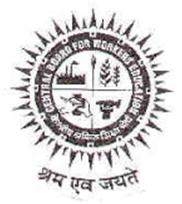 Expansion of CBWE is being considered by the Government

According to the government, expansion of Central Board of Workers' Education (CBWE), is under consideration on the basis of recommendations made by a government agency.


Government may consider for increasing allowance of Rs 50 per day to unorganised sector workers during the awareness programmes.

Government has increased its budget allocation for awareness programmes run by the Board.

The Central Board for Workers Education is providing financial assistance for bringing awareness among the workers of organised and unorganised sectors. The assistance is provided through trade union organisations and institutions. 

Road Safety Audit by the Government

Government undertook the road safety audit for the selected stretches of National Highways and Express ways

Objective: To make Roads accident free


Highway Authority follows Indian Road Congress (IRC) specifications in order to minimize the possibility of accidents



Government contemplating to increase export duty on iron ore

In order to discourage its export Government is considering increasing duty on iron ore

Government has thus increased the duty from 5% to 20%

The % of iron ore being exported from India is reducing regularly

In 2008-09, it has reduced from around 106 million tonnes to over 97 million tonnes

The total domestic consumption of iron ore in last fiscal was over 111 million tones and its production is about double the consumption in the domestic market

Steps being taken to make available necessary iron ore by the steel plants across the country

State Governments have been asked for taking stringent actions to check illegal mining of iron ore



Eminent Malayalam theatre personality Dr Vayala Vasudevan Pillai passes away

Dr Vayala Vasudevan Pillai: Eminent Malayalam theatre personality and playwright


Dr Pillai passed away




For the past 4 decades Dr Pillai was actively involved in all aspects of Malayalam theatre from writing and direction to teaching and research

He received three national awards including the Sangeeth Natak Akademi award and nine state awards

His important works include: Vishwadarshanam, Thulaseevaram, Agni, Rangabhasha, Varavelppu, Swarnakokkukal among others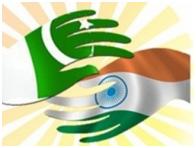 Pakistan ready to give MFN Status to India

As per the Indian Government the relations between India and Pakistan will strengthen economic ties between the two countries once Pakistan grants Most Favoured Nation status to India

MFN status will give a big boost to trade between the two countries which is already worth Rs 17,000 Crore

Carmelita Jeter wins women's 100m world title in Athletics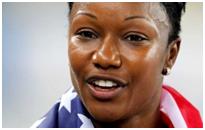 Carmelita Jeter of the United States won the women's 100 meters title at the world athletics championships at Daegu, South Korea
Month: Current Affairs - August, 2011
Category: Government Schemes Current Affairs
Topics: Arjuna Award • Commonwealth Games • Gagan Narang • Indian culture • Punjabi people • Sport in India • Vasudevan • Vayala • Vayala Vasudevan Pillai • Yoshihiko Noda
Latest E-Books