Eight core sectors growth slips to 2.4% in July 2017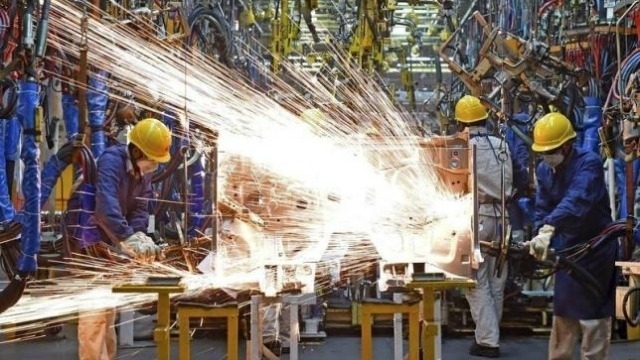 The growth of eight core sectors slowed to 2.4% in July 2017 due to contraction in output of crude oil, refinery products, fertiliser and cement. These eight sectors had witnessed 3.1% growth in July 2016.
Cumulatively, these eight core sectors recorded a growth of 2.5% in April-July 2017 period as against 6% in same period in 2016. In June, these eight sectors had recorded growth rate of 0.8%.
Slow growth in key core sectors will have implications on the Index of Industrial Production (IIP) as these sectors account for about 40.27% to the total factory output.
Core sectors
Core sectors or industry can be defined as the main industry of the economy. In most countries, particular industry qualifying to be the core industry are said to be the backbone of all other industries. In India, there are eight core sectors comprising of coal, crude oil, natural gas, refinery products, fertilisers, steel, cement and electricity.
The electricity has maximum weight of 10.32% followed by Steel (6.68%), Petroleum Refinery (5.94%), Crude Oil production (5.22 %), Coal production (4.38 %), Cement (2.41%), Natural Gas production (1.71 %) and Fertilizer production (1.25%). These eight Core Industries comprise nearly 40.27% of weight of items included in IIP, which measures factory output.
July 2017 Core Industries Stats
Steel production rose by 9.2% and electricity generation by 5.4%. Natural gas output rose by 6.6%. Coal output growth decelerated to 0.7% as against 4.1% in July 2016. Production of crude oil declined by 0.5%, refinery products by 2.7%, fertiliser by 0.3% and cement by 2%.
Month: Current Affairs - September, 2017
Topics: Business • Economy • Eight core sectors • National
Latest E-Books